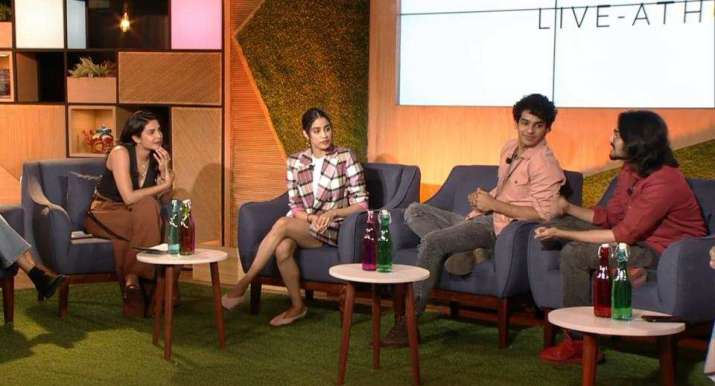 While most people can't wait for Priyanka Chopra's upcoming wedding to Nick Jonas, that isn't stopping Priyanka from making time for other matters as well. Recently, the actor hosted a 'live-a-thon' to raise funds and awareness for causes such as mental health, cyber bullying and women entrepreneurship. The so-called #SocialForGood event was organised by Facebook in Mumbai.
With an increase in online users, there is also a rise in hate comments. While discussing the wonders and perils of social media and how it can be used to better the world with Priyanka Chopra at the event, Janhvi Kapoor, who was present too, revealed that her half-sister Anshula received rape threats over something that happened on Koffee With Karan.
If you saw the recent episode, you'd notice that Jahnvi called up Anshula seeking her help to win the hamper on the show. Due to some confusion, the latter couldn't help the Dhadak actress and Arjun won the hamper.
Speaking of the incident at a conference, Janhvi said, "You want to protect the people in your life. Like for example my sister actually just recently got trolled on social media. She did something silly on Koffee with Karan and started getting like rape threats and stuff. And it was just weird to me."
"As people are faceless on social media, they feel they can have opinions that sometimes cross a moral line. So when I put stuff that's personal up on social media, I do think of that too. I feel protective towards them... what people might say about them or about my equation with them. You tend to be guarded," she added.
The event took place in Mumbai on Tuesday, in the presence of several other Bollywood personalities like Diljit Dosanjh, Ayushmann Khurrana, Ishaan Khatter and Janhvi Kapoor.