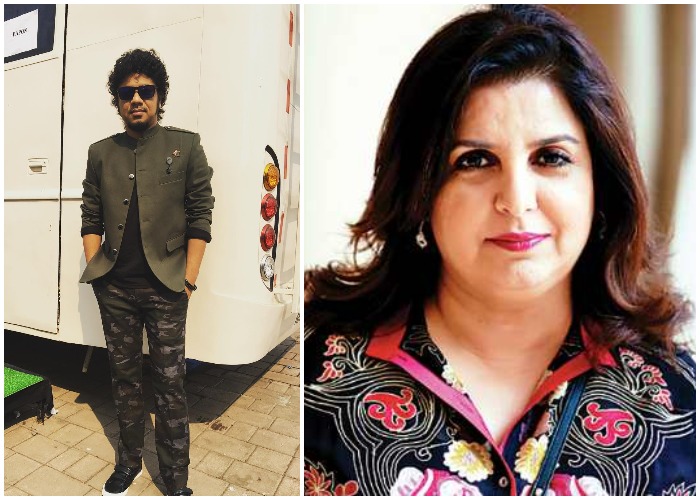 Singer-composer Angarag Mahanta, who goes by the stage name Papon, lands in some legal soup after a video of him allegedly kissing a teenage contestant goes viral on internet. Papon is currently judging a kids' music reality show, in which a Holi celebration party was organised. The singer shared a live video of celebration on his Facebook account. In the video, Papon is looking slightly tiddly. At one point of the video, he can be seen kissing a teenage contestant of the show. The singer has been charged for sexually assaulting the minor contestant by a Supreme Court lawyer Runa Bhuyan under the POCSO act.
Reacting to singer Angarag Papon Mahanta's alleged sexual assault video, choreographer-filmmaker Farah Khan has said she felt 'uncomfortable' after watching it.
"I know Papon and he's a really good person. But there's no doubt that I felt uncomfortable seeing that video. I don't think he meant to do it. But if it was my daughter, I would not like it," said the 53-year-old
"I think people should not touch other people's children. If you see the girl's face after it all happened, you can see how uncomfortable she was. The video just didn't give me a good feeling," she added.
Supreme Court lawyer Runa Bhuyan on Friday filed a complaint against him under the Protection of Children from Sexual Offences (POCSO) Act for allegedly "inappropriately kissing a minor girl."
The incident took place during the shoot of a Holi celebration on the sets of a Hindi singing reality show where the girl is among the contestants.
Papon issued a clarifying statement on the entire incident on his Facebook and Twitter accounts. In the clarification, he pleaded with his fans for not jumping on any conclusions. He wrote, "My humble request to everyone, when you do come across this matter is to just pause and think about how much harm this does to the people involved. I have a loving wife of over 14 years and two young children. There is a little girl involved, whose identity is not masked in any way. Both of our families are being destroyed forever, just by people jumping to conclusions."
&TV, the channel on which the reality show is aired issued an official statement saying, "As a responsible channel, we are extending complete support to all parties who are impacted by this incident and will stand by them to help them through this situation."