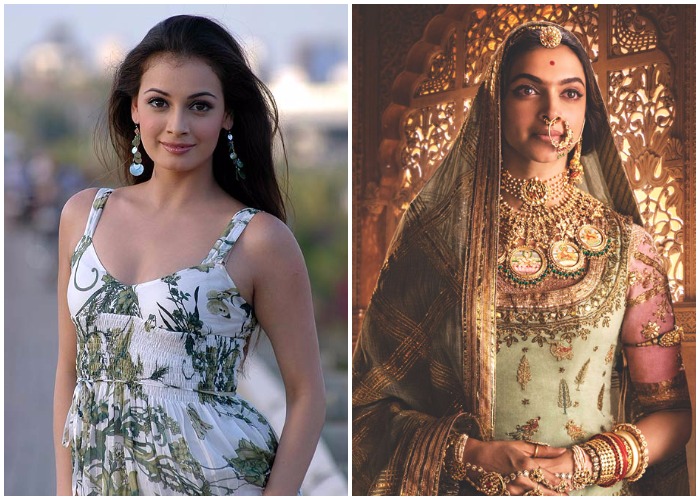 While indicating towards the Padmavati controversy and the threats actress Deepika Padukone received from fringes, actor Dia Mirza raised questions on the condition of women's safety in India. Although, the actress didn't take the name of controversial film, directed by Sanjay Leela Bhansali, she said how can people go on threatening a woman on national TV while supporting a misplaced idea of honour. 
"People who make violent threats against one of our women to serve a misplaced idea of honour and pride on national television walk freely.
"What kind of country have we become? How can we ever hope to make our women feel safe if this the way we continue to treat women?" Dia wrote on Twitter.
Along with Deepika, Bhansali has also received death threats over his alleged "wrongful" portrayal of queen Padmavati in the movie by various Rajput groups. Deepika was also threatened with Supranakha fate for her 'regressive India' comment. Recently, a dead body has been recovered from Nahargarh Fort in Jaipur. Notes have been extracted from the site which indicated a link with ongoing Padmavati controversy. Earlier scheduled to arrive in cinema halls on December 1, the movie's release has been deferred by the producers. 
(With PTI Inputs)