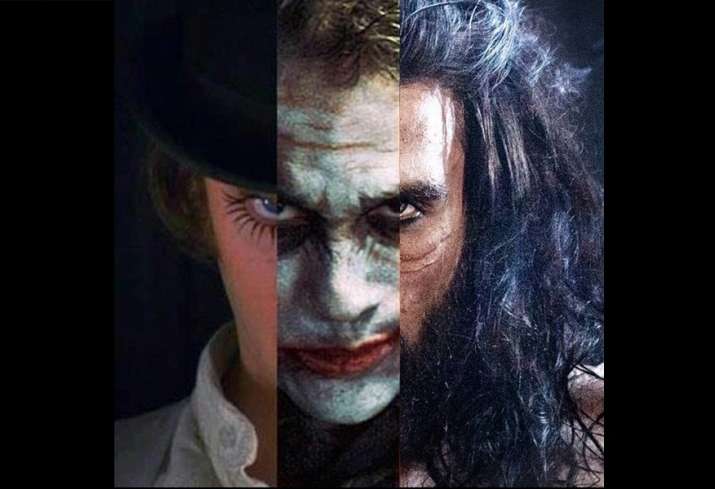 Padmavati's Alauddin Khilji aka Ranveer Singh posted a picture collage on his social media, which had the pictures of himself as Khilji and Hollywood legend Heath Ledger in his 'Joker' avatar. He placed a 'trident' in his caption and refrained to write anything in it. Although, the picture put in a light-hearted manner had Ranveer Singh trolled in a brutal manner on social media. He juxtaposed three pictures which included his Alauddin Khilji look, Heath Ledger's iconic Joker avatar and Malcolm Mcdowell's Alex Delarge. The original meme had Brad Pitt's Tyler Durden look and it has been doing rounds on internet since a long time. However, Ranveer Singh's version of meme was most probably, made by a fan and it didn't go well with the fans of these classic performers. See how social media trolled Ranveer Singh for having compared himself to the legends of Hollywood.
Earlier, Vivek Oberoi also received a lot of backlash for comparing his Krrish 3 role to The Dark Knight's Joker'character.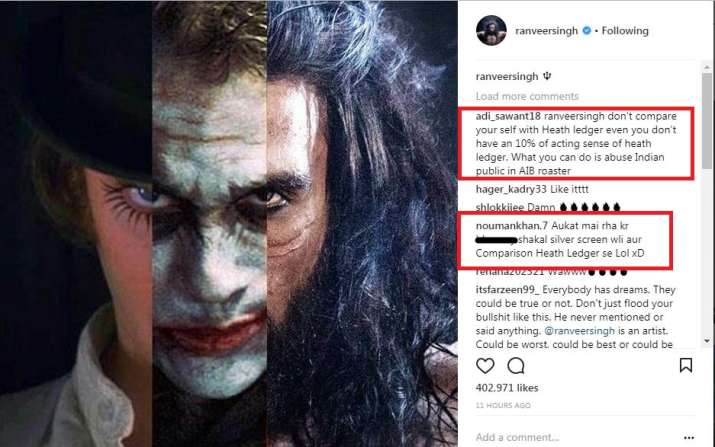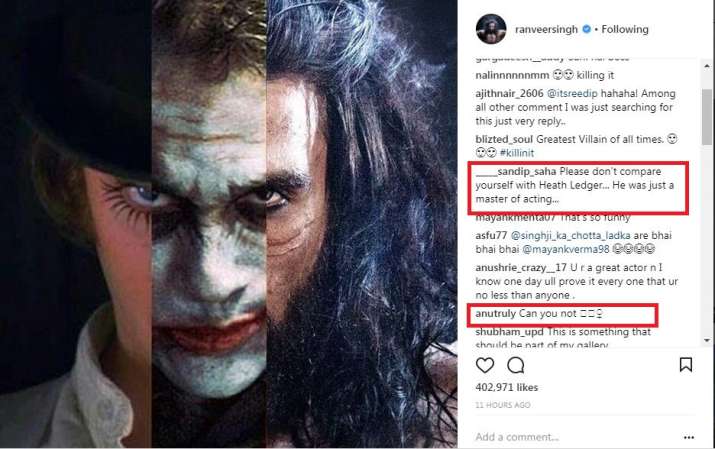 With all due respect, you are one of the finest actor in todays time. But....comparing your role with joker is just too much. I am not denying you may reach to that level. But it takes a lot of polishing before you get that shine like Heath Ledger. #NotNow pic.twitter.com/kqmDawevTK

— Krish Charania (@Krish_24x7) November 18, 2017
Ranveer Singh will appear in Sanjay Leela Bhansali's Padmavati which features him in a negative role of evil king Alauddin Khilji. Let's see if Ranveer manages to give such a stellar performance sufficient enough to righteously fit in this picture. For this, we have to wait for its release till December 1.