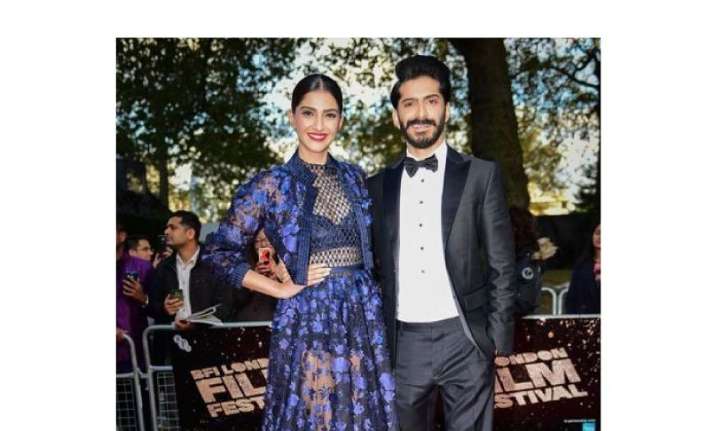 Harshvardhan Kapoor, who made his Bollywood debut with Mirzya is celebrating his birthday today. On his special day, sister Sonam Kapoor shared a heartfelt message on social media. Taking to her Instagram account, the actress shared a couple of photographs and wished her baby brother Harshvardhan a very happy birthday. In the first post, Sonam who will be seen next in Veere Di Wedding, shared an adorable childhood picture with a caption that read, "No matter how old you turn, you're always going to be my baby brother".
"Love you to the moon and back. You're one of a kind and I wouldn't have it any other way", Sonam Kapoor said in her next post. 
In a third post, the actress shared an awesome picture of the birthday boy. "Many happy returns of the day! The best is yet to come", the caption read.
Meanwhile, father Anil Kapoor wrote, "The past one year I have seen such an immense personal growth in you, emotionally, physically & professionally! I am so proud of the fine young man that you have become and the fine actor that you are working on becoming! Your patience has always been your biggest strength! Wish you a very Happy Birthday @harshvardhankapoor ! Lots of love!".
Sonam Kapoor recently opened up about the cat fight with her Veere DI Wedding co-stars \ Kareena Kapoor Khan and Swara Bhaskar. Taking to Facebook, she wrote, "Dear websites, you can put out as many 'blind items' (aka gossip you were too lazy to fact-check) as you like pitting women against each other. It may get you clicks but it won't be the truth. Must you insist on shoving this tired patriarchal concept of women cat fighting into our film (which is not about a road trip) as if grown, intelligent women have nothing better to do".
For more entertainment news and updates, follow our Facebook page