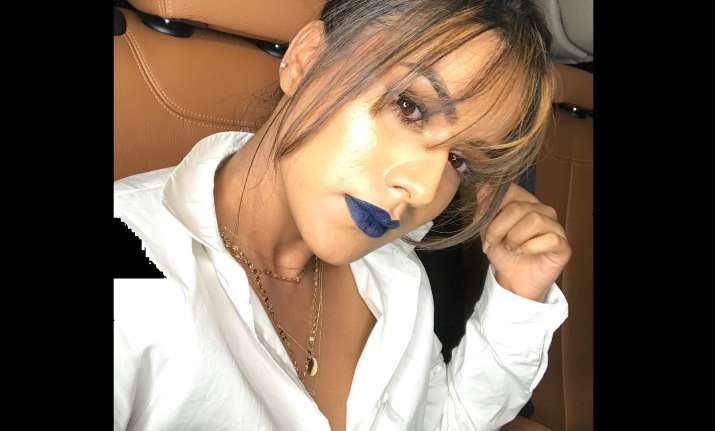 TV actress Nia Sharma is famous for her out-of-the-box fashion sense and her fans definitely love her quirky way of dressing. No wonder why she is ranked as the third sexiest Asian woman, leaving likes of Katrina Kaif and Alia Bhatt behind. Any fashion lover would find her Instagram account as a sumptuous visual treat. She goes from ethnic to the girl-next-door avatar just like that!
Its October and time for Halloween. Celebrities are throwing Halloween parties while others being part of them. Actress Nia Sharma also geared up for the festival in her usual quirky manner. She wore a violet-coloured lipstick to the Halloween party. Definitely, she was a standout at it.
But when she posted a picture of herself from the party, hell broke loose. The fans are commenting critical on her picture, especially targeting her peculiar lip shade. Here's how people are criticising her choice of lip colour.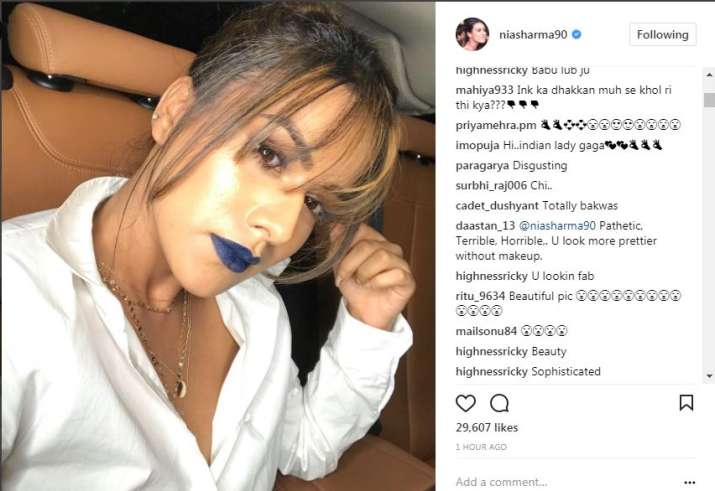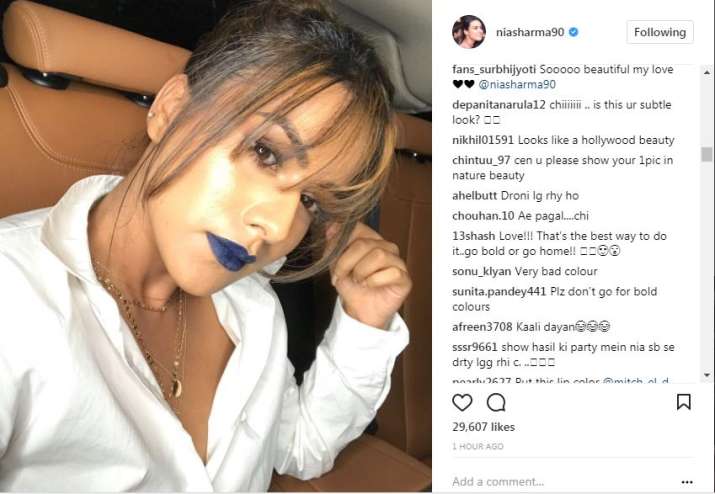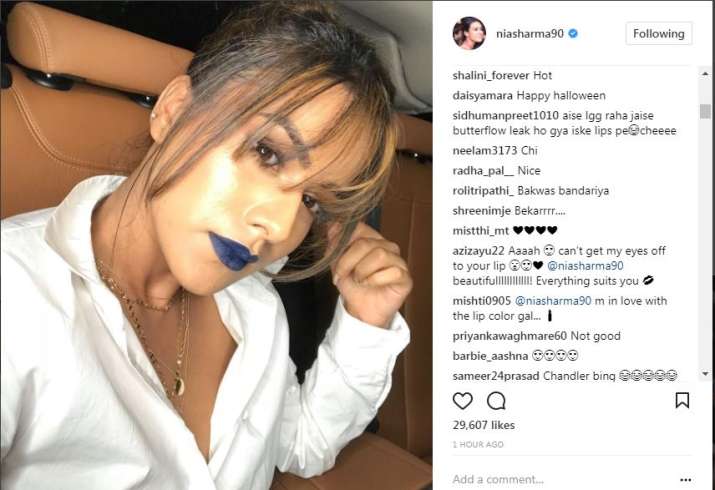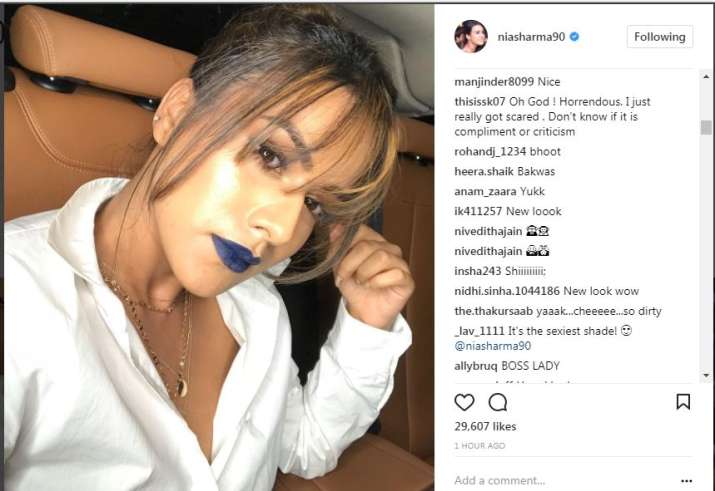 TV actresses Surbhi Jyoti and Reyhna Malhotra were also present at the party. She retweeted the pictures from a fanpage on her official Twitter account. Earlier there were reports that Nia Sharma is going to be a part of Bigg Boss 11, but the lady shunned the rumours like a boss instead!