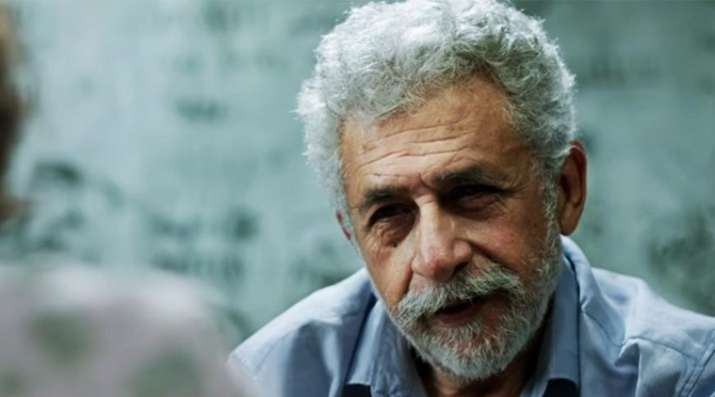 Veteran actor Naseeruddin Shah said it's "strange and dreadful" situation in the society is going through where instead of the perpetrators, the girls are made to feel embarrassed. The actor was asked his opinion about the Kathua and Unnao rape cases which have generated nation-wide outrage. The actor said "such horrors have always been happening" but they are being reported more now "which is a good thing." 
"There was a wonderful thing I read in paper yesterday where a young rape survivor said 'why should we hide our faces and names, it's the people who commit these crimes should be hiding their faces.'
"It's a strange and a dreadful situation which the society is in, where instead of the perpetrators it's the girl who has to feel embarrassed and ashamed...," Shah told reporters. 
The "A Wednesday" actor, who was speaking at the trailer launch of his new film "Hope aur Hum", said even though these incidents are horrifying, they should be reported and talked about. 
"It's a good thing that the media is alert towards all of this happening now. It is very depressing for me every morning because every time you open the newspaper, something or the other horrifies you. But it's important these things are talked about." 
The 68-year-old actor said the solution is not to guard every man or train women how to fight but to bring about a change from within. 
"Where the solution lies I don't know. You're talking of a complete change in mindset, complete reversal of attitude that men have had towards women, you're talking of generational change and that can't happen. 
"All we can do is try to set the example in our personal life. We can't go around policing every guy, can't be teaching martial arts to every girl, it has to begin with each one of us," he added.
(With PTI Inputs)