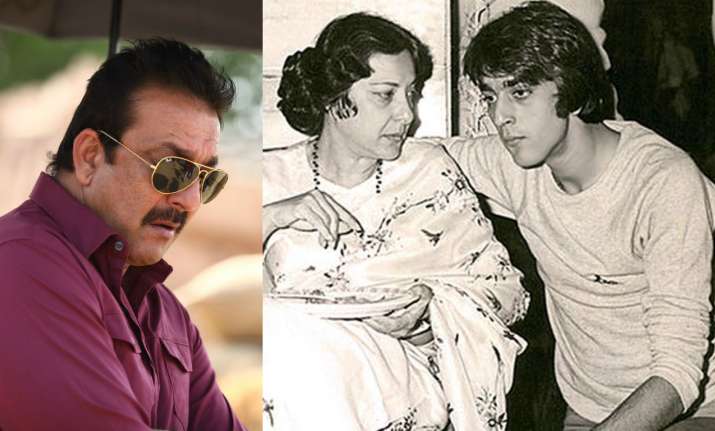 Sanjay Dutt's biopic, Sanju has unveiled many mysteries of the actor's life. Dutt has tried to come out clean in the biopic helmed by Rajkumar Hirani, starring Ranbir Kapoor. The movie not only showed his relationship with father Sunil Dutt and mother Nargis Dutt but also controversies around him.
Sanjay's mother, iconic Nargis Dutt died three days before the release of his debut movie, Rocky in 1981. She was suffering from pancreatic cancer and during her New York treatment, she used to record audio messages for her son. We have already seen this part in the film. Hirani also showed how her messages helped Sanjay Dutt overcome his drug addiction.
Now an old interview of the Munnabhai actor has surfaced on internet, where he is seen talking about his mother and her last message. Young Sanjay says that he didn't cry when his mother passed away but he cried for 4-5 hours after hearing the tape. Sanjay mentions that after two years, one of his friends played the recording for him and on hearing that, he was unable to control himself.
In the audio, Nargis can be heard saying,''More than anything, Sanju, keep your humility. Keep your character. Never show off. Always be humble and always respect the elders. That is the thing that is going to take you far, and that is going to give you strength in your work."
On a related note, Sanju has crossed Rs 300 crore in India. Ranbir Kapoor has garnered rave reviews for his performance in the movie. 
For all latest news and updates, stay tuned to our Facebook page