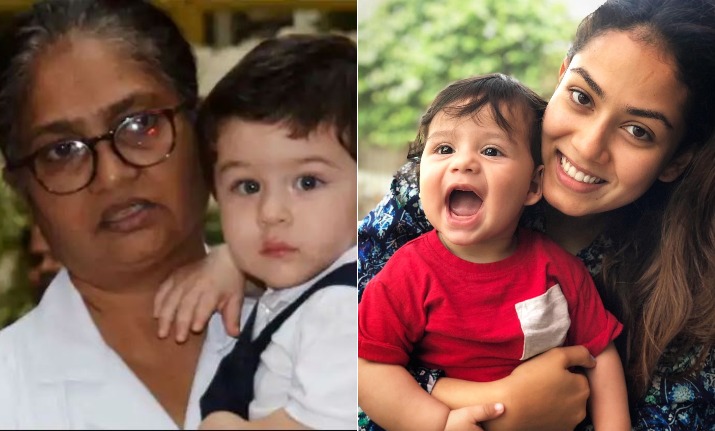 Remember an old Koffee With Karan episode where Mira Rajput spoke about working mothers who leave their kids at home with nannies like they are their 'puppies'. Her puppy remark might have been forgotten by the young mother herself, but the netizens are in no mood to forget it. Though, the comment was not directly made upon Kareena Kapoor Khan, but the latter was highly offended by this statement. She later responded to Mira Rajput's comment without taking names. Years have passed by the mother of two is trolled again and again for the comment. Recently, Mira Rajput, Shahid Kapoor with their kids Zain and Misha were spotted at Mumbai airport, flying out of Mumbai for a vacation. 
Fans have eyes sharp enough to notice Taimur Ali Khan's nanny behind Shahid Kapoor and Mira Rajput. Although, the nanny was at some distance, fans were sure that she's Taimur's nanny. Reports suggest that Mira Rajput has hired Taimur's nanny Savitri for her kids. They further add that she asked Savitri to stay at a distance so that she doesn't get clicked. 
Soon fans started commenting, reminding Mira Rajput of her puppy statement. 
For the latecomers, Shahid Kapoor and Kareena Kapoor Khan have shared past before. They dated for a few years before parting ways. They never shared screen space in any of the Bollywood films after their breakup.