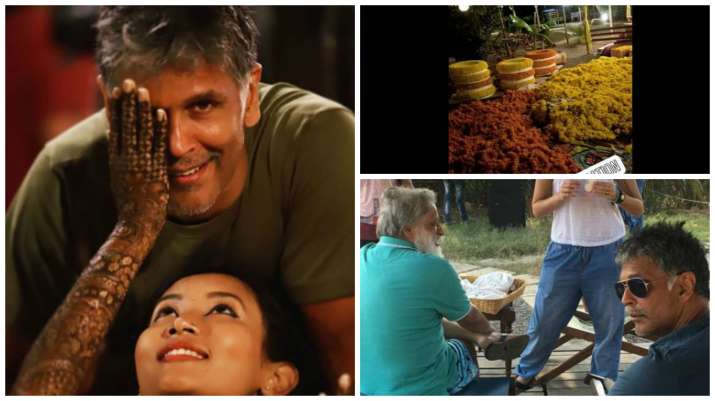 Milind Soman and Ankita Konwar have remained strong through thick and thin and finally, the lovebirds are all set to take their relationship to next level by tying the knot. Though there has been no announcement about their wedding, preparations are in full swing. Reportedly, mehendi and haldi functions have already taken place and the wedding ceremony is scheduled for 21st April.
Photos posted by the couple's friends- fellow runner Abhi Asha Mishra, musician Devashish Guruji and photographer Anju KP provide enough proofs. A few days back grapevines were abuzz with rumours of breakup between Milind and Ankita, however, the lovely duo refuted reports with a romantic picture on Instagram. Check out all the photos below: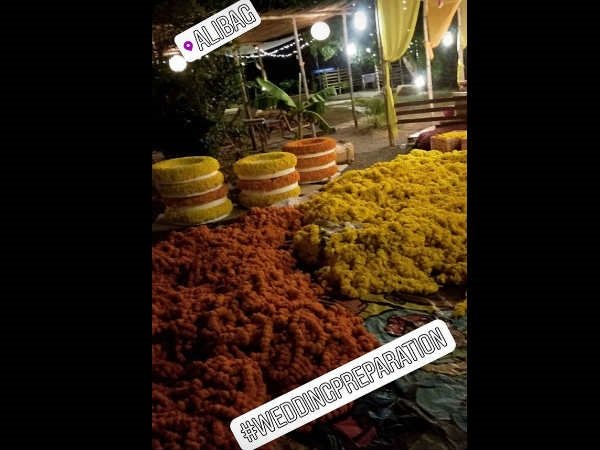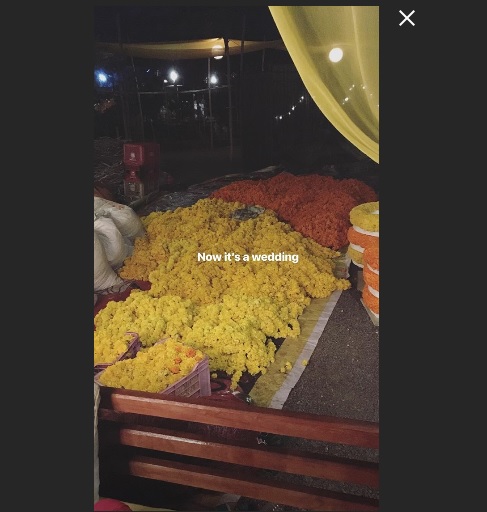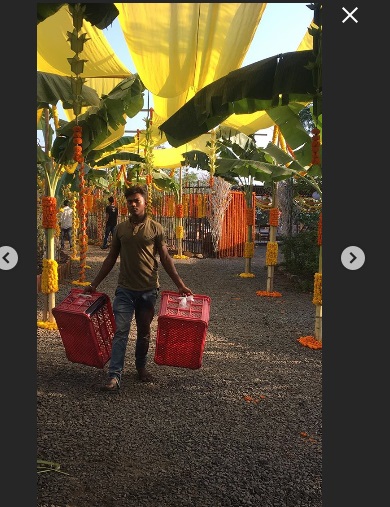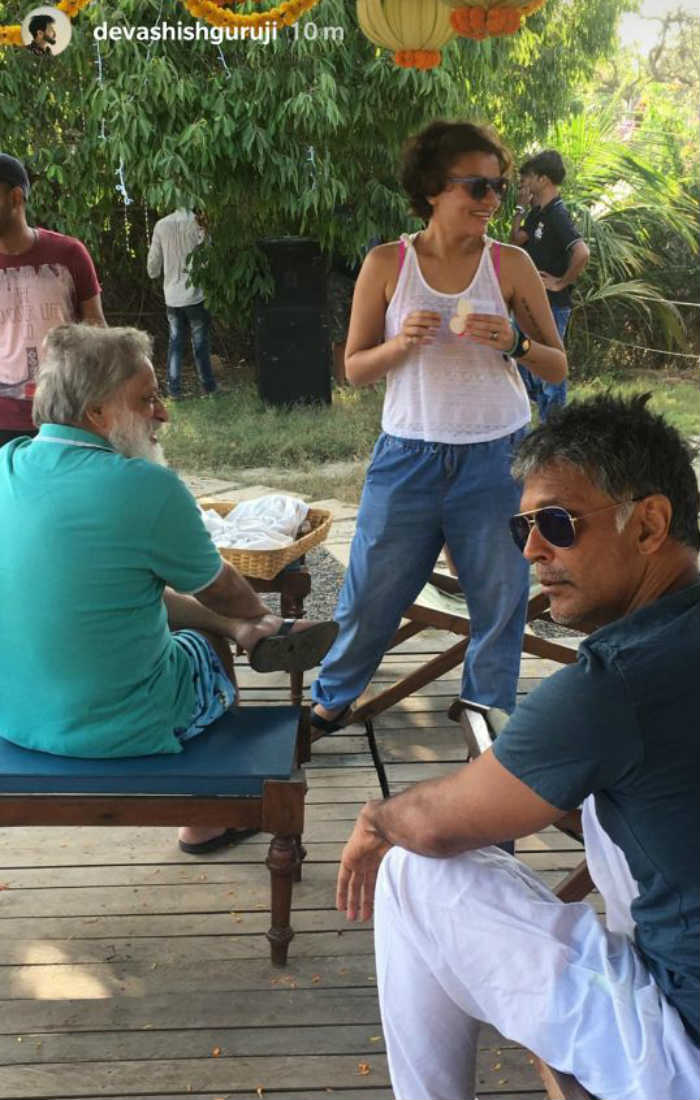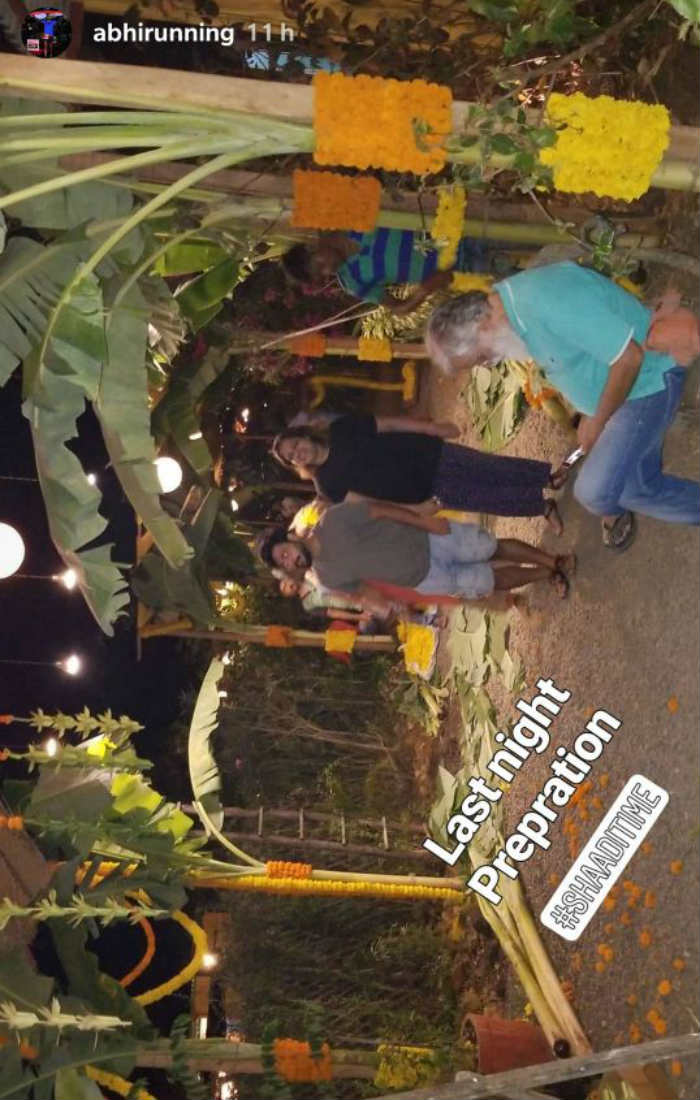 Despite wedding preparations, Ankita and Milind are not skipping their fitness regimen. Milind and Ankita, both posted pictures on Instagram, inspiring their followers to stay fit. Ankita wrote, ''Some dance, jump, stretch after a 10k run. My kind of morning.'' In another photo shared by Milind, he can be seen fresh even after 501 pushups. Wow!
Milind is often trolled for dating a girl much younger to him. Earlier in an interview, Milind opened up about the age difference between them and the unsavoury comments that they get on social media. ''I know people. Some people are like that. It doesn't bother me at all. I have had too much experience to let something like that bother me. We've been with each other now four years, but nobody knew till last year. So, when she got on to social media in a bigger way and started posting pictures. I told her that the moment you start posting pictures, people are going to notice and you might get some attention. I didn't know this kind of attention. It blew up because of the age gap which is also fine. My last girlfriend Shahana (Goswami) was 21 years younger than me. People didn't care that much, may be the Internet is bigger today. Otherwise I have had relationships like this before. Even when I got married, my wife (Mylene Jampanoi) was 18 years younger than me,'' he said. This is Milind's second marriage, after separating from his ex-wife Mylene Jampanoi, a French actor.
Milind Soman shot to fame with music video Made In India. He was last seen in Saif Ali Khan's Chef and has featured in films such as 16 December, Rules: Pyaar Ka Superhit Formula and Bajirao Mastani. For unversed, born in Guwahati, Assam, Ankita's real name is Sunkusmita Konwar, says a report. Ankita was born to Niranjana Konwar and Nagen Konwar. She joined the Air Asia as a cabin crew executive in 2013. 
We know this news must have broken many hearts but we just can't wait to see the first picture of bride and bridegroom.
For all latest news and updates keep checking our Facebook page