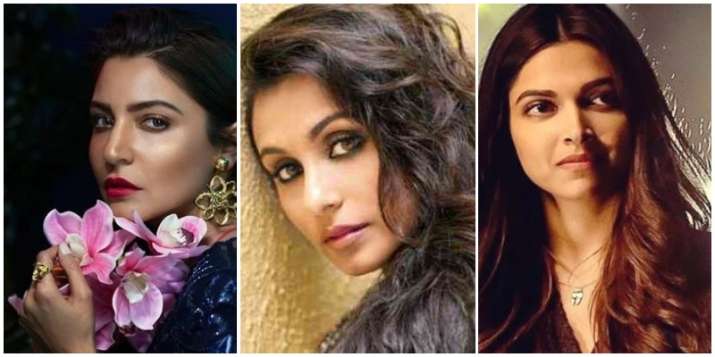 This year, Bollywood witnessed a much-needed storm in the form of #MeToo. It not only exposed sexual predators of the industry but also worked as an alarm for many. While many women came up to name and shame their harassers, a couple of others spoke about their experience on the condition of anonymity. Almost everyone in the Bollywood spoke about it, supporting the movement. They extended their solidarity towards the victim and at the same time, asked for a fair representation of both the parties.
Recently, Anushka Sharma, Deepika Padukone, Tabu, Taapsee Pannu, Alia Bhatt and Rani Mukerji came together for a roundtable conference where they discussed on various issues, including one of the biggest game-changers of 2018, especially in Bollywood. The actresses kept their opinion on the movement and how it has changed work environment for women in the industry. Speaking on the same, Rani Mukerji, who made her way to the conference with her role in Hichki said something which sounded bizarre to most of the people. Rani said that girls should be taught martial arts and self-defence should be made an essential part of school activities.
Countering her statement, Deepika said, ''but why to even bring it to the point where girls should learn self-defence''. Even, Anushka agreed to Deepika's point, however, Rani wasn't convinced. She later said, ''You can't tell mothers how to bring up their children". This created a stir on social media with Twitterati lambasting the actress for her comment. While some wondered what was Rani even thinking, others pointed at her privileged background for being 'ignorant'.
Here's how internet reacted on Rani's comment.
Oh, ok.
So you can't tell people how to bring up their sons to be respectful of women, but perfectly practical to make sure all women, girls, infants are enrolled for karate classes en-masse, pronto.Dafuq Rani? #ranimukherjee and Preity are a blot on the actresses of their time https://t.co/lRAQNLGSYY

— megzie (@megzie__) December 30, 2018
Me watching Rani Mukherjee talk about #Metoo. pic.twitter.com/DcuXk99Chr

— Sayantan Ghosh (@sayantansunnyg) December 30, 2018
Learning self-defense etc is great.. but what Rani is not addressing is.. that a predator is a predator.. and they don't care whether you have learnt to defend yourself or not.. many times mind games are played.. personal space is violated.. there are many forms of harrasement

— Aneeta (@AneetaRadoja) December 29, 2018
She put more responsibility on mother's and victims than grown men

— 𝖆𝖒𝖊𝖑 ❁ (@sleepyamel) December 30, 2018
Rani Mukherjee is that friend in group discussion round of placement who thinks speaking more will get more brownie points. https://t.co/56LkqRX6y2

— Two funny Pandey (@Jhalla_wallah) December 30, 2018
Didn't know Rani Mukerji is so obnoxious and regressive and a complete non-listener. Proud of this young crop of actors @AnushkaSharma @deepikapadukone @aliaa08 https://t.co/llZ4wvMZHo

— PS (@PallSin) December 30, 2018
More stories and picture galleries
For all latest news and updates, stay tuned to our Facebook page