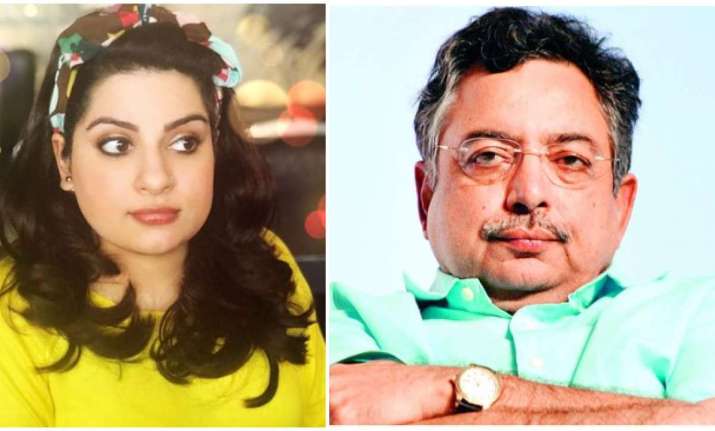 In a shocking development senior journalist Vinod Dua was accused of sexual misconduct by filmmaker Nishtha Jain. She wrote about how he openly cracked a lewd joke before her and demeaned her. This is not enough as she also said that he would stalk her when she got a new job. She put out her ordeal in a detailed post. The entire community is in shock as he is quite about sexism against women. 
In fact, he has bashed Akshay Kumar online after he made a sexist joke around daughter Mallika Dua on the Great Indian Laughter Challenge. Now, Mallika took to Twitter to defend her father and said she was with him in this fight.
In her post, she said that if at all the incident occurred in the past, it was painful, unacceptable and traumatic. She also took a dig at Jain and all the trolls who tried to drag her in the middle of the entire narrative, asking for her statement over the allegations.
— Mallika Dua (@MallikaDua) October 14, 2018
Mallika while maintaining that she would always stand up against social evils subjugation women such as misogyny and bigotry, also said that it was not HER responsibility or shame or burden and that it is her father's battle, in which she will stand by him and rather not fight for him.
Mallika's statement is coming in at the time when women in the Indian film industry including Kirti Sanon, have actually questioned the veracity of claims made by survivors. It has indeed given a thing to learn or two for all those not in favour of the movement and are indulging in practices of victim-shaming rather than believing in victims and encouraging more such girls and women to come forward and reveal the identity of their harassers and sexual predators.
The #MeToo movement should not just be a whirlwind taking the country by the storm but should be a hurricane that causes devastation so that a new whole can be built out of the shambles.