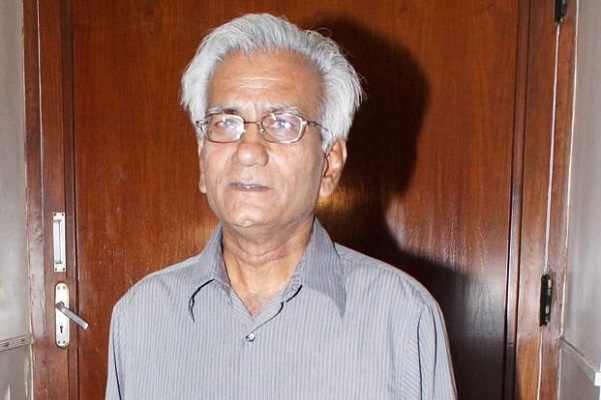 Kundan Shah who breathed his last on Saturday morning, went against his father's will to make his career in filmmaking. Director's friend Amit Tyagi told IANS, that Shah's father was against his choice to leave a regular job and follow his heart into filmmaking. Kundan Shah died early on Saturday after suffering massive cardiac arrest in his sleep. He was 70. 
"Kundan started working as a clerk after completing his graduation. He realised that cinema is where his heart lay. His father was really unhappy that though he had a regular job, he still wanted to make films," Tyagi, currently the Dean (Films) at the Film and Television Institute of India (FTII), Pune, told IANS.
Shah studied direction at FTII, where he found friends in Saeed Mirza and Vidhu Vinod Chopra, who are also well-known in the Indian film industry.
After making his directorial debut with cult film "Jaane Bhi Do Yaaro" in 1983, Shah forayed into television and made shows like the hugely popular "Nukkad", "Yeh Jo Hai Zindagi" and "Wagle Ki Duniya". He returned to films with "Kabhi Haan Kabhi Naa".
Shah visited FTII for an event only last week, Tyagi said.
"I didn't ask him much on what he is planning next. But I knew there was a feature film which was being negotiated. He was also talking about a TV series. He didn't get into the details, but said, 'There are things happening'.
"He wasn't a kind of person who would sit idle. He even said he would love to come to FTII for a week and teach students about comedy," Tyagi added.
Over the years, Shah continued to visit FTII and worked closely with some at the institute.
"His attachment with FTII was very deep... I got my first job through him in 'Jaane Bhi Do Yaaro'. I have known him for some time now. An interesting aspect of Kundan's work was that he was very local," Tyagi said, indicating towards the filmmaker's knack of telling stories about the common man. 
(With IANS Inputs)