Follow us on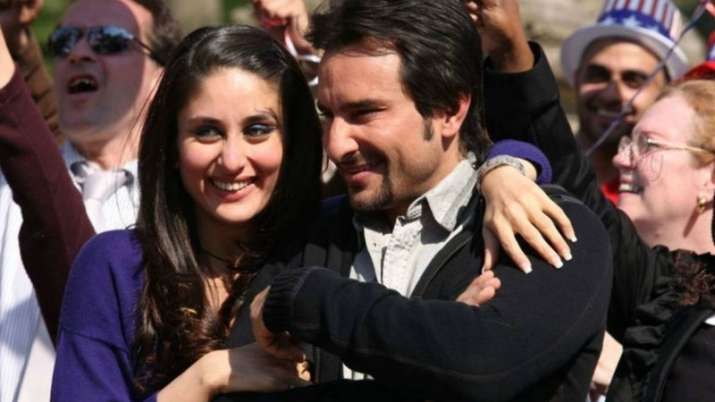 Kareena Kapoor Khan was an entirely changed person when she fell in love with 10-years-older Saif Ali Khan on the sets of Tashan. And not only her, her fans were quick to notice that. It was a welcome change; the Bollywood diva was no longer a motor-mouth. She learnt patience and how to accept things as they were from her then-boyfriend Saif Ali Khan, as she tells Humans of Bombay. The Good News actress recently gave an up, close and personal interview to popular magazine Humans of Bombay. She spoke at lengths about how her husband Saif Ali Khan changed her for good, how motherhood brought the ultimate hapiness to her life. 
Speaking about her Bollywood career, Kareena Kapoor Khan went out and about that phase where none of her films worked and then came a period when she stopped getting any films. She writes, "It started out great – I did some amazing films. But then came a year where I didn't work at all. I felt like my career was over; I was told to 're-invent' my films, become size zero. I know everyone goes through a lull in their career. But as an actor, it's worse – there are millions of eyes on you!" 
Kareena wrote about how Saif Ali Khan caught her when she thought she was falling. Her post reads, "So just when I thought I was falling, Saif caught me. I'd met him numerous times before, but when we were filming Tashan, something changed. I wore my heart on my sleeve around him. He was so utterly charming; I fell for him hook, line, and sinker."
"I still remember when we were shooting around Ladakh and Jaisalmer, we'd both want some alone time, so we'd just go on these long bike rides. We'd enjoy the beauty around us, have these great conversations and just bond," she added. 
Kareena Kapoor Khan was well-aware of the fact that Saif Ali Khan was 10-years-older to her and he had already been married. All these things didn't matter to her. She wrote, "He's 10 years older than me and has two children. But for me, he was just Saif – he helped me heal and made me fall in love with myself. "
Saif Ali Khan proposed to Kareena Kapoor for marriage, saying, "I'm not 25, I can't keep dropping you home every night." 
They decided to get married when they felt right. It was a close knit wedding with only family members in presence. There was no media, no glamour, just love. Years later, the couple was blessed with a baby boy Taimur Ali Khan, who is getting popular by the day. Opening up about motherhood, Kareena Kapoor Khan writes, "A few years later, I was blessed with our son, Taimur. Motherhood is one of the greatest things that has happened to me. Taimur is a part of me – I can't go an hour without him. He's always with me, whether I'm on set or anywhere else. He makes me want to work harder every single day." 
On the work front, Kareena Kapoor Khan will be next seen in Akshay Kumar's Good News, which is slated to release in September. She will start working on Karan Johar's Takht later this year.