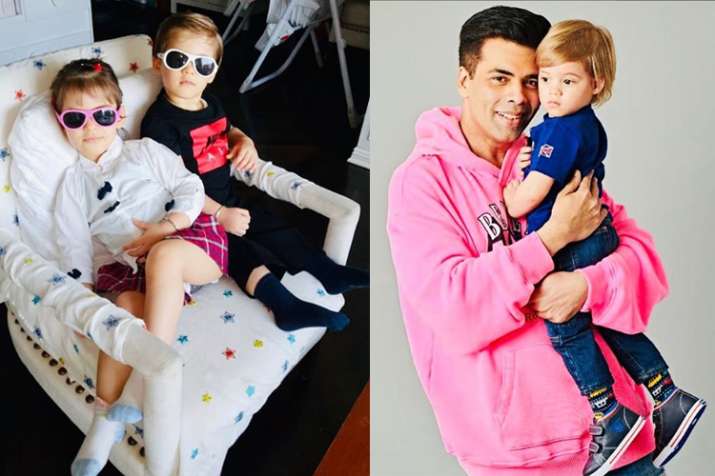 Filmmaker and producer Karan Johar, who welcomed two adorable twins Yash and Roohi via surrogacy in 2017, spoke in detail about his kids, fatherhood and more. 
Karan's twins Yash and Roohi turned one-year-old on February 8 and the filmmaker talking about his kids said that his life revolves around them. Yash and Roohi's pic from their first birthday celebration created a lot of buzz on the internet. Even Student of the Year stars Varun Dhawan, Alia Bhatt and Sidharth Malhotra were seen posing with Yash and Roohi during their first birthday.  
Karan keeps treating fans with cute videos of his kids, but the filmmaker never talked about being a single parent. Recently, in a chat show, Karan spoke about his experience of being a single parent. He said that it's not that easy as it looks. "Being a single parent is really daunting and scary. Because I think it takes a mother and a father to complete the upbringing of a child. In many ways you could say that having Yash and Roohi is full of love but it is also a selfish decision. It is because I want that love for myself." 
"There was a large empty space in my life that needed to be filled by children.Oddly, they call me dad and call my mom (Hiroo Johar) 'mama'. They don't call her daadi. Because I feel we are co-parenting them. So I am trying very hard that both of us fulfil the roles of mother and a father completely," Karan was further quoted saying in a report of Times Now.