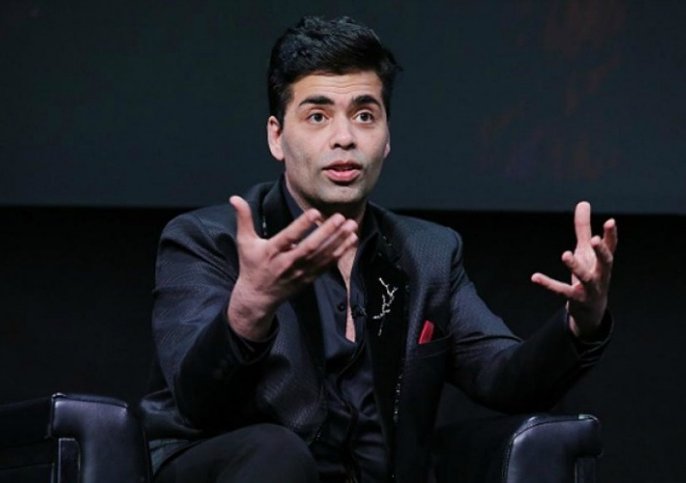 When it comes to revealing inside secrets of Bollywood, no one can beat ace director Karan Johar. KJo who hosts the most popular talk show 'Koffee With Karan' and makes stars spill the beans turned guest for BFFs with Vogue. He attended the show hosted by Neha Dhupia with his real-life BFF Shweta Bachchan Nanda.
Well, not much pressure was required on Karan to make him disclose some unknown facts about his celebrity buddies. Both Shweta and Karan were at their candid best on the first episode of season 2. Shweta revealed that Karan mingles with star kids at parties. ''They must've said something about EDM one time, and every time we've hung out after that, Karan's like 'guys let's put on some EDM,'' Shweta poked fun at him. ''You think I hang out with them at parties, but at least I'm not stalking them,'' Karan shot back.
Karan confessed that he can do anything for money- from hosting ceremonies to judging a reality show. KJo also said that he isn't new to rejection and has faced it many times. Even some popular actors have turned down his offers more than once. ''I've tried to cast Shahid Kapoor a couple of times and he's said no. Arjun Kapoor has said no to me. Ranveer Singh has said no to two movies,'' he said.
When the host Neha asked Shweta about who she thinks is the most overrated actor in Bollywood, the celebrity starts humming. However, Karan comes to her rescue and answers for her. ''Amitabh Bachchan ki beti hai, kaise bolegi,'' says Karan.
BFFs with Vogue which airs on Colors Infinity has  hosted many industry friends. Alia Bhatt, Mahesh Bhatt and Juhi Chawla, Jackie Shroff are the future guests.
For all updates, stay tuned to our Facebook page