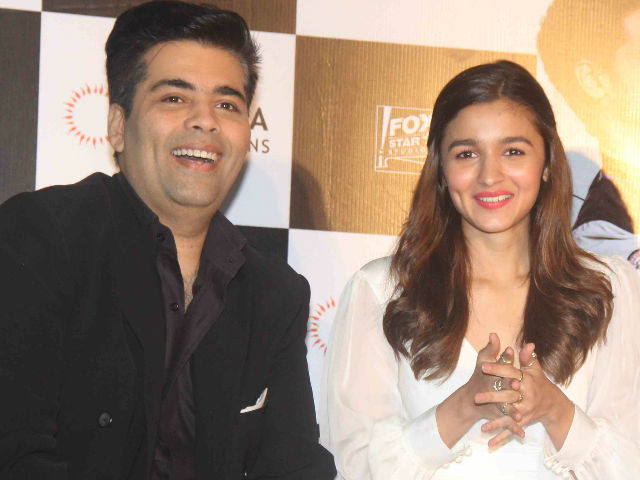 If you're well aware of Indian cinema, then you must know that it was Karan Johar who brought Alia Bhatt to the film industry. The gorgeous actress embarked on her journey in Indian cinema with 2012 film Student Of The Year. But bagging the role for the film wasn't a cakewalk for the actress despite being the daughter of famous filmmaker Mahesh Bhatt. She had to undergo tremendous workout to lose her weight and fit into the conventional requirements of being an actress.
Karan Johar recently spilt beans on how he once unintentionally bodyshamed Alia Bhatt, on his chat show. For the uninitiated, KJo has forayed into radio and decides to be on the receiving end of the questions this time. The callers asked questions from him and it was one among those callers who reminded the filmmaker of the mistake he committed 6 years ago.
Karan Johar didn't mince his words and instantly admitted to being guilty of bodyshaming Alia Bhatt. During the making of Student Of The Year, he asked Alia to lose some weight. Admitting his mistake, he said, "I asked Alia to lose weight and now, when I see her hysterical about how she looks, I feel responsible."
You must be knowing that Alia Bhatt was a bit plump before she made her debut with SOTY. She was asked to get in shape to match the likes of other mainstream actresses. Now, she is fixated with her body weight and how she looks.
"She's in the gym every day and even if she puts on an extra kilo, she goes crazy. I think I am to blame for it. Now that I am a parent, I would never do this to Roohi and I would like to apologise to Alia," Karan Johar said apologetically.
Karan Johar shared the anecdotes of his own struggles with body weight. He also suffered from low self-esteem due to feeling physically unattractive.