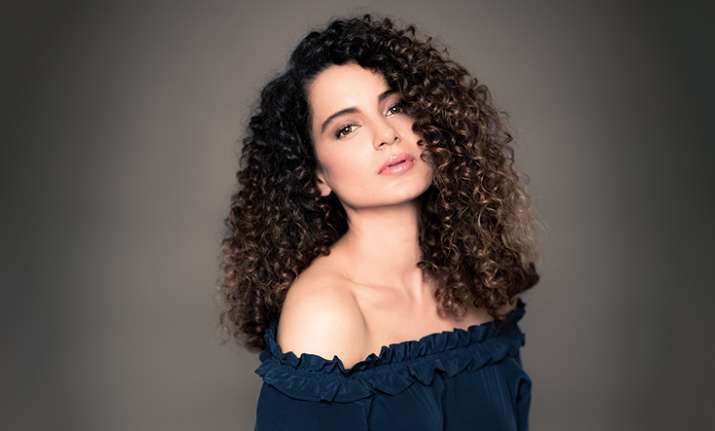 The fiery and fearless Kangana Ranaut is back. The actress has always spoken her mind without mincing the words and will continue doing so. Hours after Vikas Bahl's wife Richa Dubey laid allegations on the Manikarnika actress for using Vikas' name for personal vendetta, Kangana comes out with her side of story. While talking to India TV, the actress spews anger on the 'nepotism gang' of Bollywood who are trying to supress her voice.
When asked if she felt bad about Richa Dubey's statement on Twitter, Kangana Ranaut said, "It's not the time to find who's wrong and who's right. It's that time when women take a stand for their fellow women. I'm not saying she's wrong, but I'm not wrong either. Vikas must be a different person for her, but whatever I told about him earlier was true as well."
Vikas Bahl's wife slams Kangana Ranaut for misusing #MeToo; 'Hypocrite Kangana' trends on Twitter
Many people on Twitter believed that Kangana Ranaut is deploying the #MeToo movement for her personal gains. Her film Manikarnika: The Queen of Jhansi is clashing with Hrithik Roshan's Super 30. This made everyone conclude that probably her #MeToo story regarding Vikas Bahl was nothing but a publicity gimmick.
When asked about it, Kangana said, "You stupid people, the girl who has never worked with any of the Khan in the industry, do you think she needs such things to promote her film? I called out Karan Johar on his own show. Do you think I care about films?"
While talking to India TV, she also lauded Akshay Kumar and Aamir Khan for stepping away from films that were made or involved any of the sexual offenders. She believes, this way the harassers will be rendered powerless and they'll never abuse their power to take advantage of innocent women.
"We are those lucky women who are witnessing the #MeToo movement. Think about what positive changes this revolution will bring for our daughters. Films will come and go, they are not important."
This is gone beyond tolerance now ! Do not misuse #metoo #fairchance #vikasbahl pic.twitter.com/YfMFlOOaPu

— richa dubey (@richviks) October 12, 2018
Commenting about Adhyayan Suman's allegations against Kangana Ranaut, "I hope he will get justice soon. I request him to elaborate his story, it would help."
She once again called out at Hrithik Roshan for harassing her. Kangana recalled the legal notices that the actor sent to her for calling her a 'silly ex' in a media interview.
Kangana Ranaut earlier alleged that Vikas Bahl used to dig his face inside her neck and smell her hair whenever he met her on the sets of Queen. She even stood in support of the former Phantom Films employee who faced the harassment at the hands of Bahl.