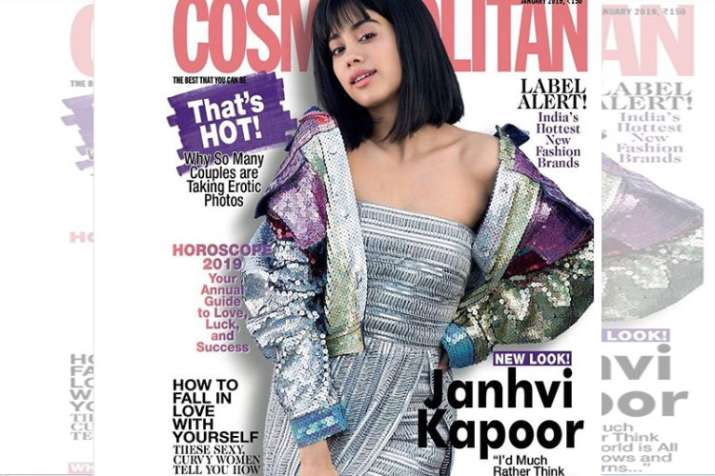 Janhvi Kapoor, who made her Bollywood debut with Shashank Khaitan's directorial venture Dhadak, has appeared on a magazine cover. Janhvi looked stunning on the cover pic of Cosmopolitan magazine with a tag line, "I'd much rather think the world is all rainbows and unicorns." 
Interestingly, Janhvi can be be seen in a completely new look with short hair. In a video shared by Cosmopolitan on Instagram page, Jahnvi can be seen talking about her father's reaction on her short hair.   
She said that she has cut her hair short for the cover shoot and her dad (Boney Kapoor) is going to kill her for it.
Bollywood actresses like Alia Bhatt, Shraddha Kapoor are among the other actresses who appeared on the cover page of Cosmopolitan cover page earlier. Janhvi has earlier appeared on cover pages of magazine like rides Today, Vogue India and Grazia.
 
Recently, Janhvi was seen having a gala time with her siblings Arjun Kapoor, Khushi Kapoor on sister Anshula Kapoor's birthday. ''Everyone's most special the reason we feel loved and safe. So thankful I have you to look up to. I love you more than you can imagine, always HBD bro,'' wrote Janhvi sharing a pic with her sister on Instagram.