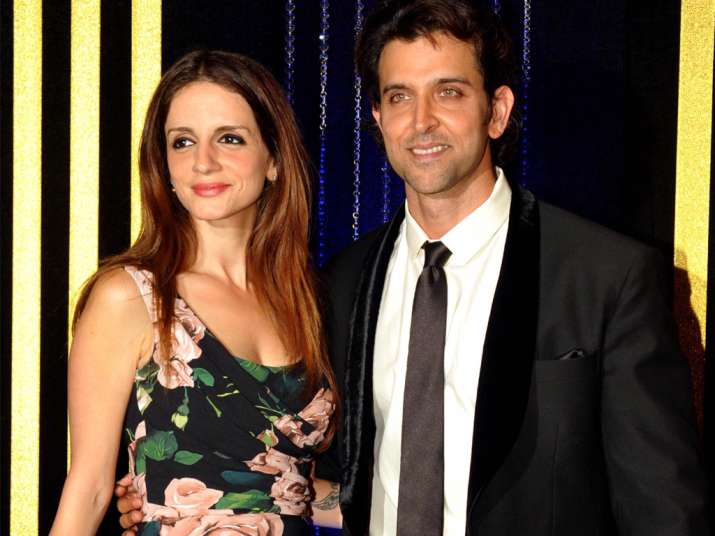 The dashing Bollywood hero Hrithik Roshan is celebrating his 44th birthday today and, warm wishes have started flowing in. Ex-wife Sussanne Khan also shared a heartfelt message on Hrithik's special da. Hrithik and Sussanne are often spotted attending parties and vacationing at exotic locations together along with their adorable sons Hreehan and Hridhaan. Today, on the special occasion of Hrithik Roshan's birthday, Sussanne Khan said, "Forever and always you stay the sunshine in my life. Happy happiest birthday smile that smile brightest and u always will spread that light...limitless #sacredheart".
Taking to her Instagram account, Sussanne also shared a heart-warming picture of herself with ex-husband Hrithik. Have a look.
Hrithik and Sussanne celebrated New Year 2018 with kids in undisclosed foreign location. They were spotted together at the Mumbai airport on December 31, 2017.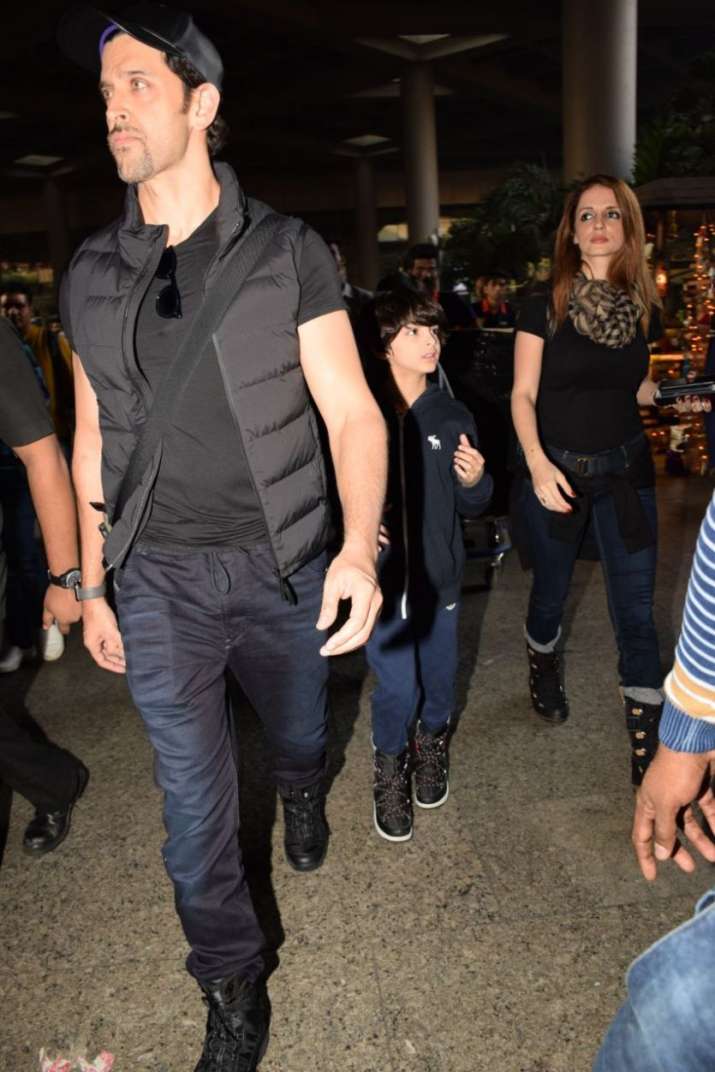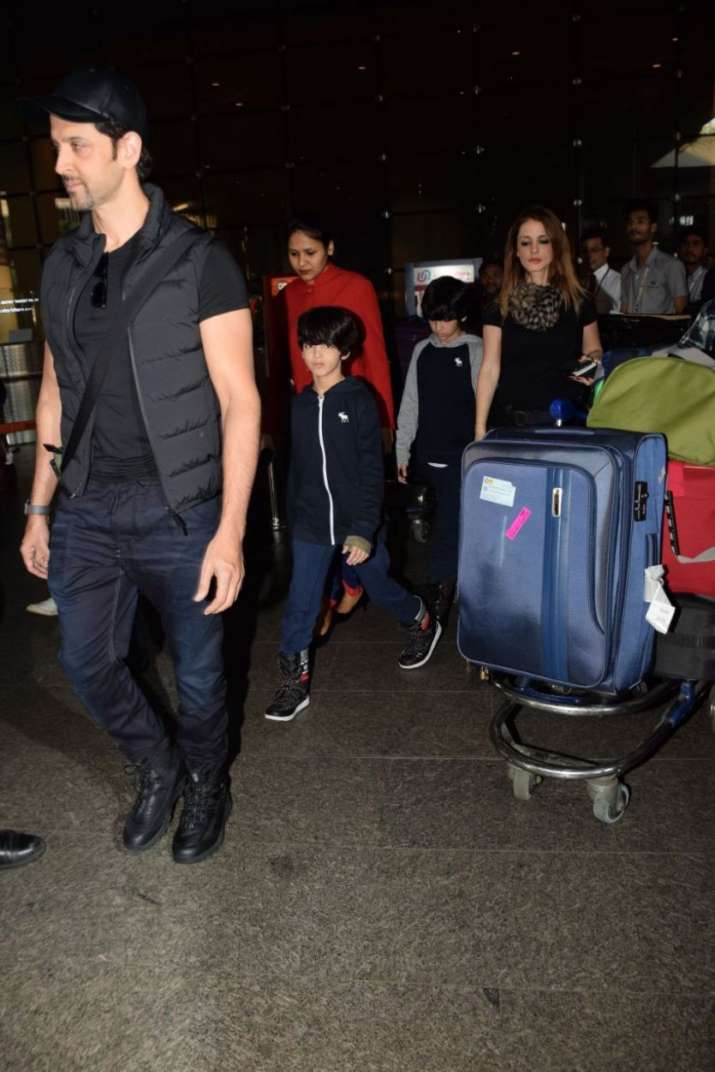 Even after separation, Hrithik Roshan and Sussanne Khan share a cordial bond. They never let their divorce come in between their parental duties.
During the Kangana Ranaut Vs Hrithik Roshan controversy, Sussanne was not in a mood to avoid the issue. The lady shared a post on social media supporting her ex-husband and called him a 'good soul'.
Sussanne shared a picture with the actor and captioned it as, "There is no allegation or a sad evil plot that can have the weight to triumph over a good soul. #mafamilia #powerofthetruth #pureheart."
Furthermore, during Kaabil's release, Sussanne had posted an adorable message for the star. Sussanne took to Instagram to share her picture with ex-husband Hrithik expressing how proud of him she was. The lady captioned the image as, "Eternal sunshine of the spotless mind... so so so proud of you.. #kaabil #sacrecoeur."
For more entertainment news and updates, follow our Facebook page