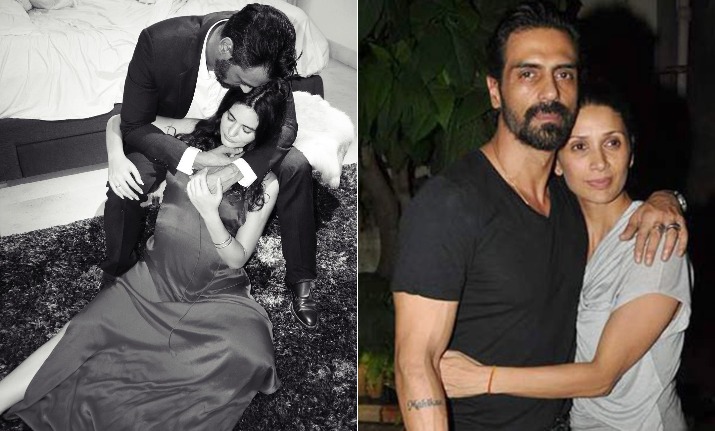 Arjun Rampal is ready to embrace fatherhood for the third time. This time, he's welcoming his child with girlfriend Gabriella Demetriades. The couple announced their pregnancy by sharing a picture on the social media. In the picture, Gabriella is cradling her baby bump while Arjun Rampal rested his face on her head. He captioned the picture, "Blessed to have you and start all over again....thank you baby for this baby."
According to the new develepoment, Arjun Rampal's ex-wife Mehr Jesia has taken this news sportingly. She has no qualms with her ex-husband moving on with life with someone else. According to a Mumbai Mirror report that Mehr Jesia knows that Arjun has moved on in his life. 
The friend told the media portal, "They are still working on the financial terms of the separation. Mehr is a wonderful mother and wants to do what works best for her children."
Arjun Rampal seperated from her wife Mehr Jesia in May last year. They both released an official statement, which reads, "After a 20-year-long beautiful journey filled with love and beautiful memories, we would like to share, that all journeys have different paths. We feel that it is time for us to move on to different destinations henceforth.
We have always been solid when it has come to us, we will continue to be solid for each other and our loved ones, as we embark upon a new journey.
Both of us being extremely private people feel strange to be making this statement, but such are the circumstances of our lives. Where the truth can get distorted and lost.
We are a family, our love for each other is forever intact and we shall always be there for one another and most importantly, for our children Mahikaa and Myra. We would therefore appreciate our privacy through this time. Thank all for their support. Relationships can end, but love lives on.
We won't be commenting on this any further."