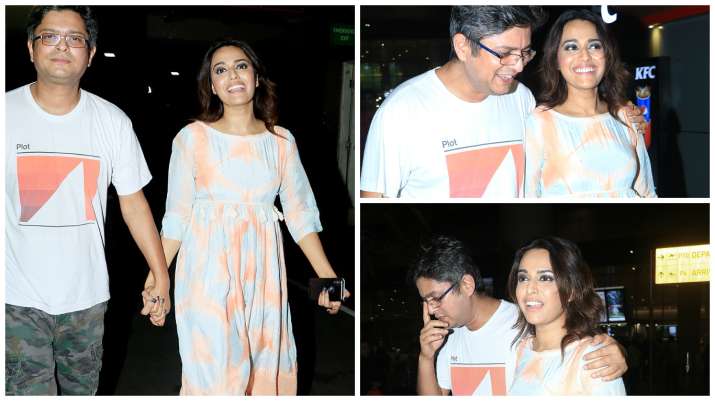 It is not very often that actress Swara Bhasker is spotted with her boyfriend Himanshu Sharma and that too walking hand in hand. Surprisingly, Swara was snapped at the airport with her screenwriter boyfriend. Dressed all casually, Swara and Himanshu were papped holding each other's hand and it really left her fans in awe.
It seems that Swara and Himanshu went out for a holiday after tedious promotional activities of Veere Di Wedding. Check out the pictures below: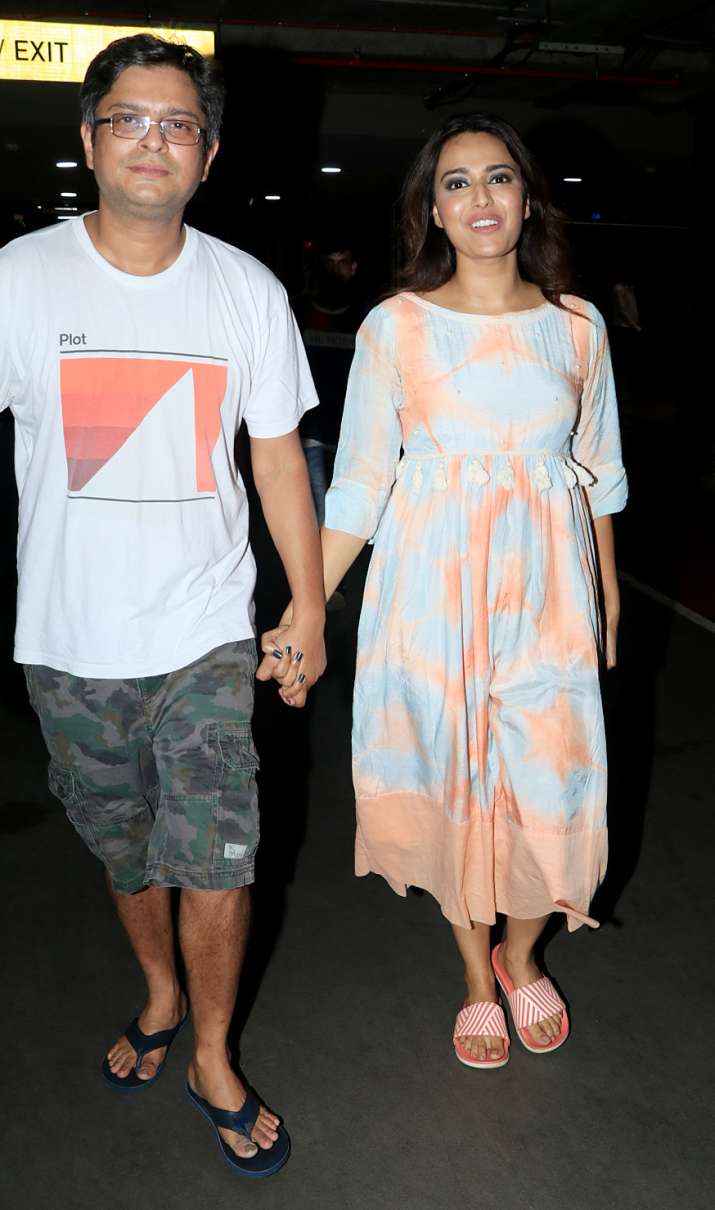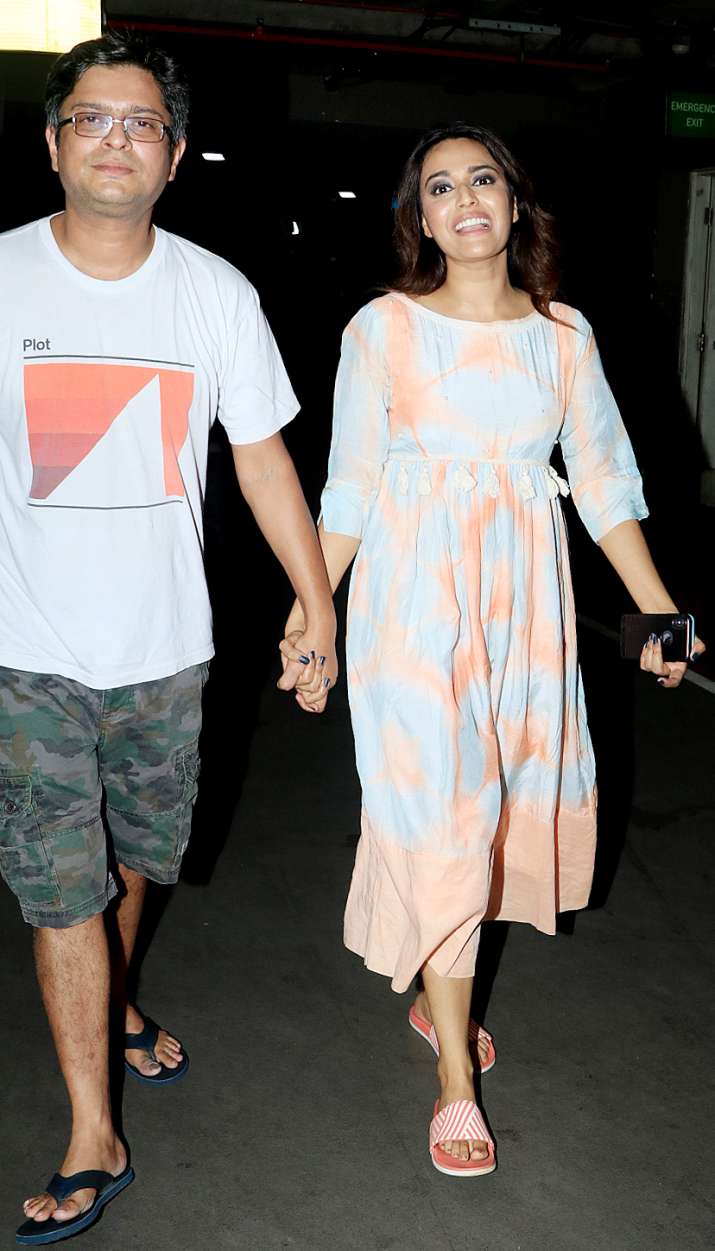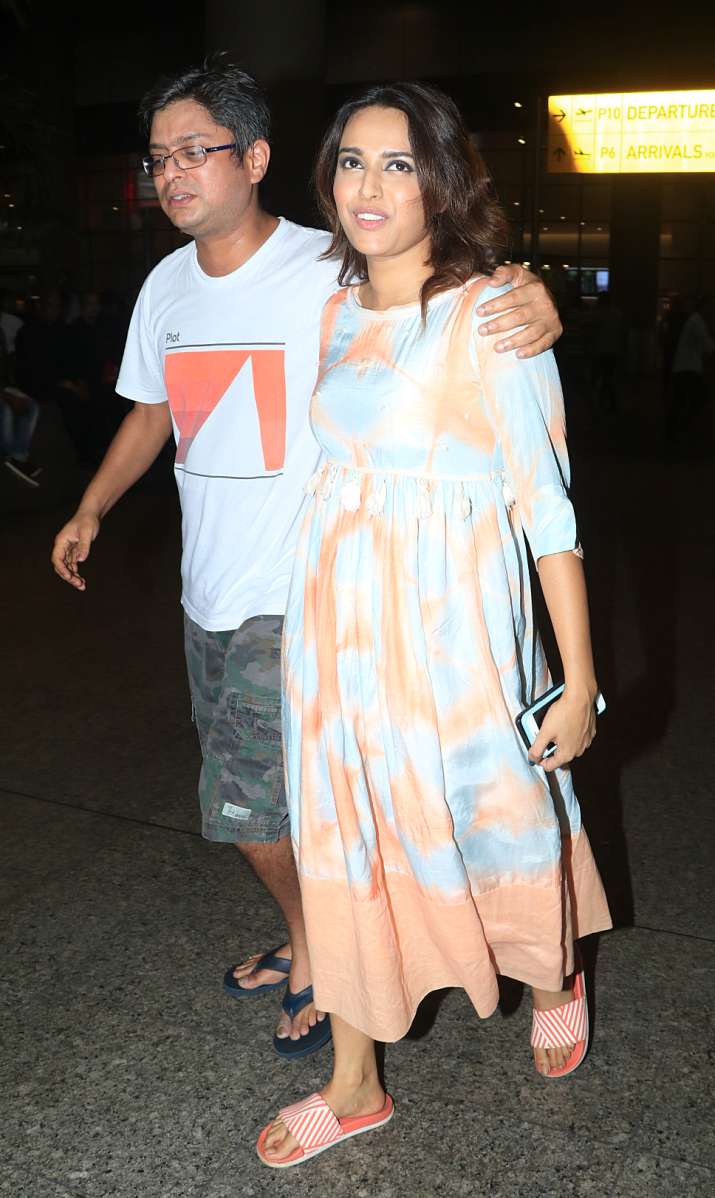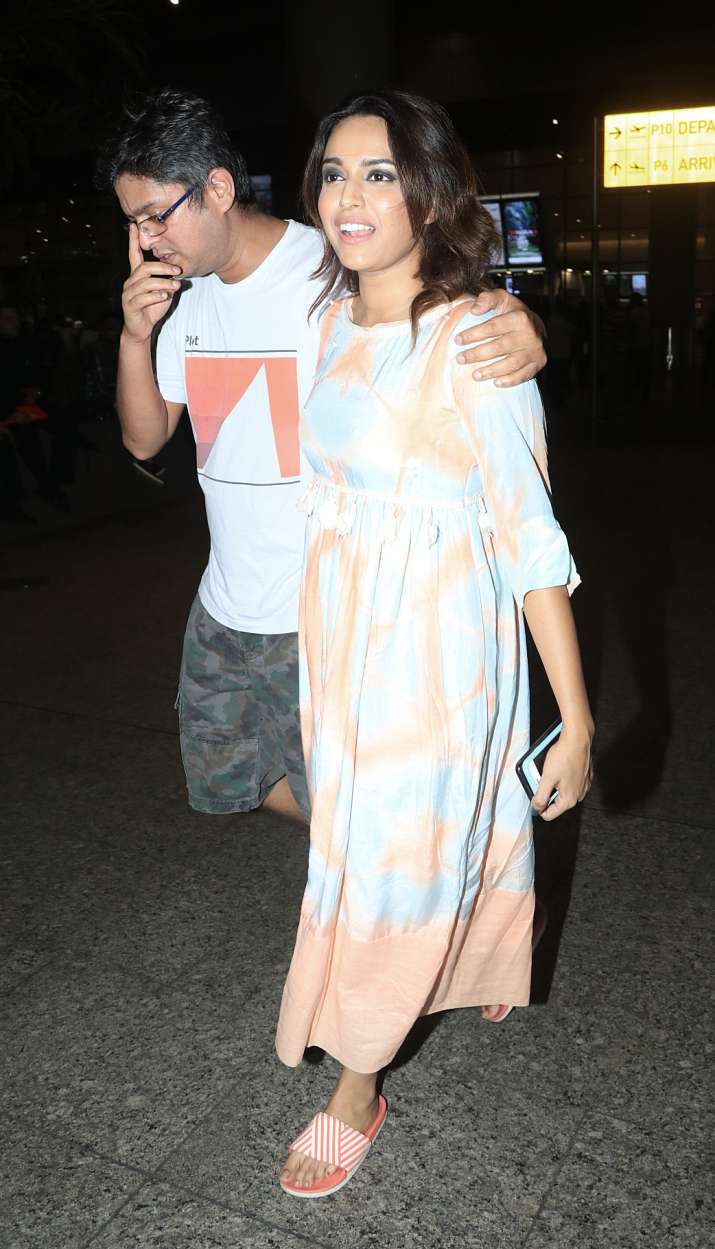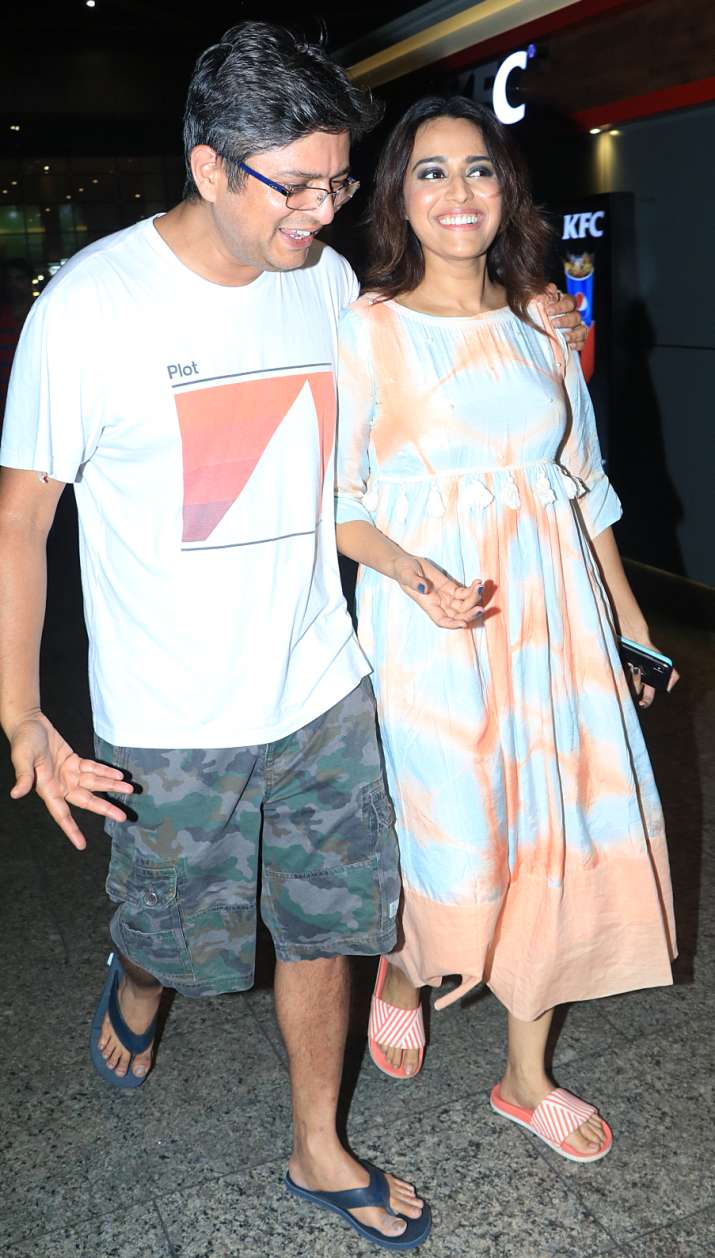 Swara is currently riding high on the success of her recently released Veere Di Wedding, which has minted over Rs 100 crores. While the actress received flak from a certain section for her controversial scene, others praised her acting.
In an interview to PTI, the actress said that she was clueless about playing a rich girl Sakshi in the movie. ''I have a certain comfort zone in that rustic, rural and rooted-to-the-ground-reality-of our-country kind of characters. I know how to prepare for these characters and I have a method for that. But for the role of Sakshi, I did not know how to prepare. Culturally, we were similar, like both of us are private school educated, English speaking and Delhi girls. But I still did not know how to approach the role. The clothes were scaring me on another level," she said.
Unlike her contemporaries, Swara never denied dating Himanshu, however, marriage is not on the cards. When she was asked about tying the knot, Swara told Bollywoodlife.com that she is too poor to get married. "No, I am not getting married. I am too broke to get married.. you can tell the world that Swara is too poor right now to get married, so she will work. We are in no hurry to get married. These reports about us planning our wedding are false… with all these false reports doing the rounds, I feel I have finally arrived,'' she was quoted by the portal.
Swara and Himanshu met on the sets of Tanu Weds Manu Returns and the duo started seeing each other since then.