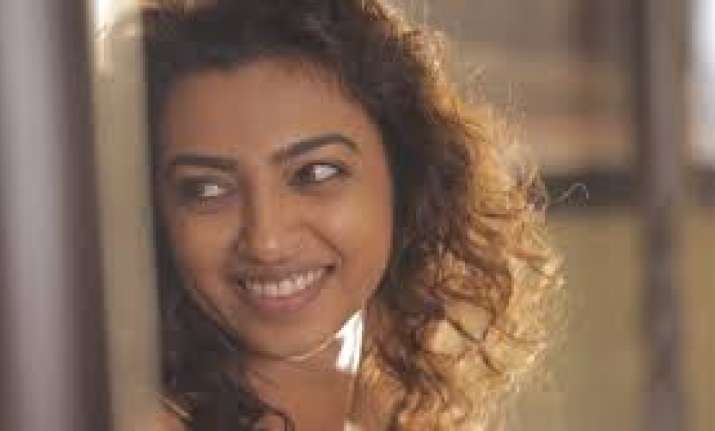 Radhika Apte aka Netflix Queen is one of the most talented yet underrated actresses in B-Town. The sultry actress was born on September 7, 1985 in Pune. She started her journey in the field of acting with the theatre group Aasakta and made her Bollywood debut in the film Vaah! Life Ho Toh Aisi.
Radhika's tasted success in cinema by her acclaimed performance in Varun Dhawan starer Badlapur. Some of her notable performances include movies like Manjhi - The Mountain Man, Phobia, Parched and Kabali. She's also done two short films titled Ahalya and Kriti and has left everyone stunned by her acting prowess.
As Radhika turns 32 today, here's taking a look at some of her stunning performances that can't be missed.
Manjhi: The Mountain Man
With Nawazuddin Siddiqui by her side, Radhika gave one of her finest performances in Manjhi: The Mountain Man. She played the role of Nawaz's wife in the film.
Antaheen
Actress Radhika Apte has also shown that language is no bar for her. The actress came into prominence with Bengali film Antaheen that also stars Rahul Bose. Playing a fierce journalist, Radhika won hearts with her diction in Bengali and her tremendous presence on screen. The film features veteran actresses Sharmila Tagore, Aparna Sen, Kalyan Ray and Radhika grabbed the spotlight from among these stars. She looked unconventional and fresh on screen. Radhika was real, middle class and touched the audience with her performance.
Parched
As the wife, who gets abused by her husband and is looked down by the village because she can't bear a child, Radhika was simply brilliant. Apart from being a spot on actor, she even managed to get the accent that was required for her role right. We cannot imagine anyone else playing this character so well.
Phobia
Phobia managed to receive some rave reviews for being an out and out psychological thriller. Radhika's role as Mehak, a young, talented artist who suffers from Agoraphobia was loved by all. She managed to get us on the edge of our seats with her terrific performance.
Ahalya
The short film that made everyone go crazy, Ahalya had Radhika Apte play the beautiful wife. She looks magnificent in the film and the sheer sexy aura she gets to this character is commendable.