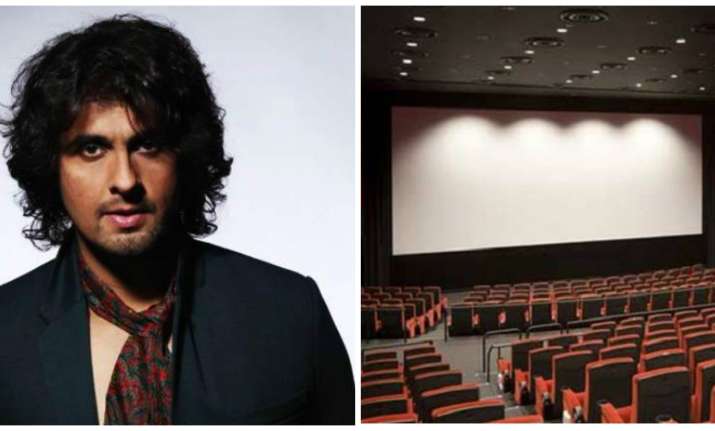 After the Maharashtra government has allowed movie watchers to carry home-cooked or outside food at cinema halls, Bollywood celebrities have raised their concerns. From security nightmare to discomforting experience for film enthusiasts, celebs have listed various reasons why outside food should not be allowed.
Veteran actress Poonam Dhillon said in a statement: "It will definitely create an issue with alcohol, as security will have to do so much more work. That was my first reaction as people may be carrying non-vegetarian, so an issue of bones, smell of pickles, various other aromas may make the theatre atmosphere very uncomfortable.
"People may get into fights with the objection of food items, smell, drunk misbehaviour and most importantly, security could be compromised as won't be possible for security people at the theatre to go through every item in detail. Like the airport, one will have to come one to two hours before for security. It's not practical."
Earlier this month, the Maharashtra government warned multiplexes that they would face action if they restrained movie watchers from carrying home-cooked or outside food. The step was taken after a heated debate on exorbitant prices charged by multiplexes for food, water and beverages. 
Writer Zeishan Quadri said: "One goes to a movie hall to watch a movie and not concentrate on eating."
Actor Sonu Sood echoed the sentiment and said: "There has to be a check of what food has been brought in. It's very important to set the norms as security reasons are concerned. Honestly, the odour which will come from the tiffins will spoil the ambiance."
Singer Kailash Kher said the situation will become "challenging", while singer Anuradha Paudwal said: "It would be a horrible thing. After ages, we have got theatres like PVR and INOX, and if this is going to happen then people will again stop visiting theatres... This is not a good idea."
Sonu Nigam also feels outside food should not be allowed as a lot of what the cinema hall owners rely on is the money they make from food items and beverage. "Depriving them thus of their business module is not fair to them and could lead to an existential crisis," he said.
Even television Karanvir Bohra suggested that at least liquids should not be allowed as it can increase crimes.
Actor Sudesh Berry commented: "I feel the interval time should be more so that anybody who wants to eat drink and use the washroom can create a comfort level for people and they can come back again. But no eatables or drinks should be allowed inside at all."
Actress Shubhangi Atre is concerned about hygiene issues, while Saumya Tandon feels cinema ticket prices will now go up.
(With IANS inputs)
For all latest news and updates, stay tuned to our Facebook page