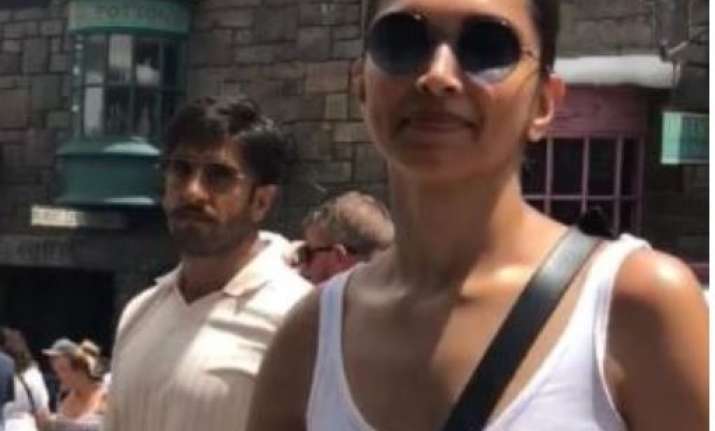 Bollywood couple Deepika Padukone and Ranveer Singh have fan following across the globe. Recently, the couple returned from their hush-hush vacation in Orlando, however, they couldn't escape the prying eyes of their fan. A video of the duo walking hand-in-hand was recorded by one of their fans and it went viral in no time.
Soon after she posted the video, DeepVeer fans criticised her for violating the couple's privacy. Now, the girl named Zainab Khan has shared her version of the story on Instagram. Writing in length, she mentioned how the couple yelled at her, leaving her traumatized. Zainab said that their tone was loud and she has now lost her respect for them.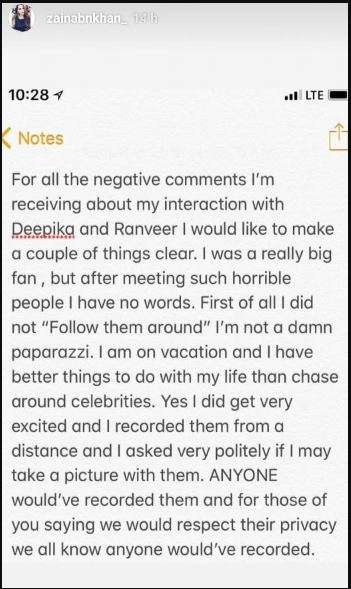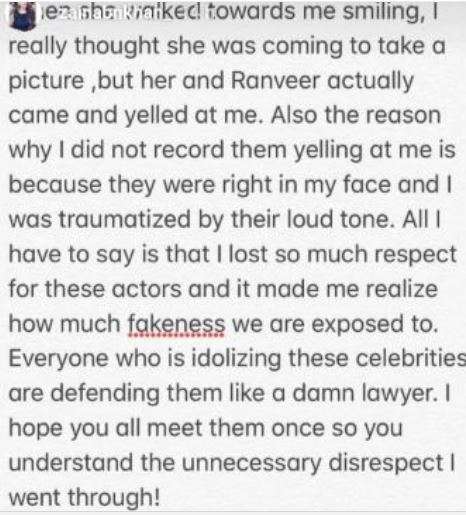 Zainab wrote that she was not following them as she is not paparazzi. She only got excited and recorded the video, which according to her anyone could have done on spotting them. She added that the incident made her realise that ''how much fakeness we are exposed to''.
Well, we can't really say what happened after the girl stopped recording the video. Have a look at the clip recorded by Zainab.
On a related note, there are rumours that Deepika and Ranveer might tie the knot in November. Though the couple has never acknowledged their relationship, they are often spotted together and their PDA tells an altogether a different story.
For all latest news and updates, stay tuned to our Facebook page