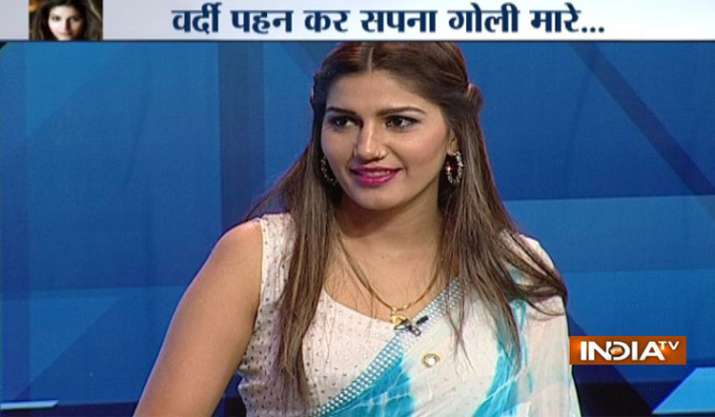 Haryanvi dancer and singer Sapna Choudhary is all set to make her Bollywood debut as an actress in the film Dosti Ke Side Effects. Sapna along with her film Dosti Ke Side Effects team promoted her film on India TV today. Sapna gave us a sneak peek into her forthcoming film Dosti Ke Side Effects which is scheduled to release on December 14. 
Sapna, who is popular for her song Teri Aakhya Ka Yo Kajal, is playing the role of a cop in the film. On audience demands, Sapna even grooved on many of her hit songs including Hat ja Tau, Tere thumke Sapna Choudhary and others.    
Dosti Ke Side Effects is directed by Hadi Ali Abrar and Hadi ali Abar. Apart from Sapna, the film also features Zuber K Khan, Anju Jadhav, Vikrant Anand.  Sapna also shared her first experiences of acting and said that it was totally fun and entertaining. 
Talking about her initial career Sapna revealed that her first income was just Rs 1500. She also said that she is a good person at heart and always wish good for others. Sapna showed a glimpse of her role on the show. Sapna talking about her success said that her mother responsible for all her achievements.