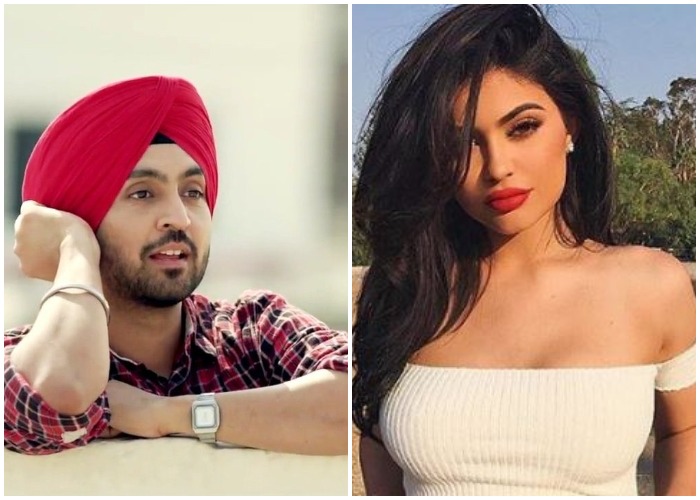 If you still don't know about Diljit Dosanjh's one-sided love for Kylie Jenner, my friend, you may be living under a rock. The Punjabi singer has made most of the headlines for his mushy comments on Kylie Jenner's pictures. He's so bowled over by the beauty of this internet sensation that he doesn't mind making few headlines for it. But his heart was meant to be broken, we already saw that coming, didn't we?
Diljit Dosanjh is so smitten by Kylie Jenner's beauty that sometimes he comments on her Cousin Kim Kardashian's video asking about her whereabouts. That one particular comment won over the internet! He wrote: Kylie Kithe Aa? (Where's Kylie?)
When the news of Kylie Jenner's pregnancy broke out, he was heartbroken, of course. Fans were worried about their favourite singer and suddenly, all the attention focused towards Diljit Dosanjh. Twitter was flooded with concerned people asking about his whereabouts.
Here's how he responded to Kylie Jenner's pregnancy news.
He assured his fans that he's alright after learning the news.
In one of his response, Diljit Dosanjh wrote a line of his famous song 'Panch Taara Theke Uttey Beh Ke Taareya Mai Tera Sara Gussa'.
Talking about his obsession with Kylie Jenner, he told PTI, "I love her very much. Now, more than loving her, what makes me happy is how much people are interested in my comments. I never leave any chance to comment. But she hasn't replied yet, may be soon. Also, I comment in Punjabi, so that she doesn't reply. My people should have fun that's it."
FYI, Diljit Dosanjh has now moved on to Wonder Woman Gal Gadot. Does this means he has forgotten about his old love Kylie Jenner? We don't think so!
Anyway, Happy birthday Diljit Dosanjh. We hope you continue to entertain us with your slapstick comments on Gal Gadot or Kylie Jenner's Instagram.