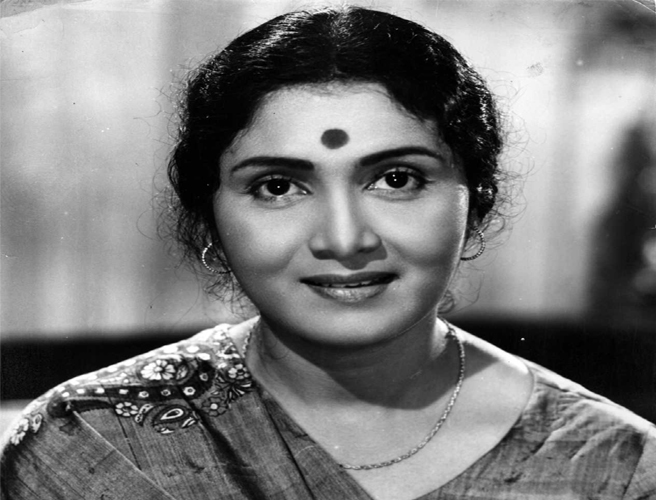 Sulochana Latkar, who has played on-screen mother to actors Dilip Kumar, Sunil Dutt and Amitabh Bachchan, says growing old not scare her. The veteran actor, who turned 90 today, said that she is happy to have guests over in her house in Central Mumbai's Prabhadevi.
"Birthdays are really special as all my loved ones come home and celebrate the day with me. I really feel happy when everyone comes home. It doesn't feel like I have turned 90. Age doesn't scare me," Latkar said.
"I start getting calls from all over the country and abroad. I am busy throughout the day attending calls and, meeting relatives and friends," she said.
On this special day, her favourite delicacies like puran poli and modak are cooked at home and pineapple cake is ordered, which is her favourite.
Latkar further said that many people from the industry visit her occasionally and she feels glad that her colleagues remember her fondly even after all this time.
"Two years back Amitabh Bachchan had come. Jackie (Shroff) comes often and whenever Johnny Lever comes, he makes me laugh. There are lot of Marathi actors who often come to see me. I feel blessed to be remembered and loved," she said.
Latkar has arthritis and she spends her free time watching films. She last saw Sanjay Leela Bhansali's "Bajirao Mastani".
She said that she misses acting and hopes to be actor in her next birth too.
"I wanted to play the role of Jhansi Ki Rani, Maharani Ahilyabai Holkar, etc. They have done great work for society... One should work on stories as there are the backbone of any good film," she added.
(With PTI Inputs)