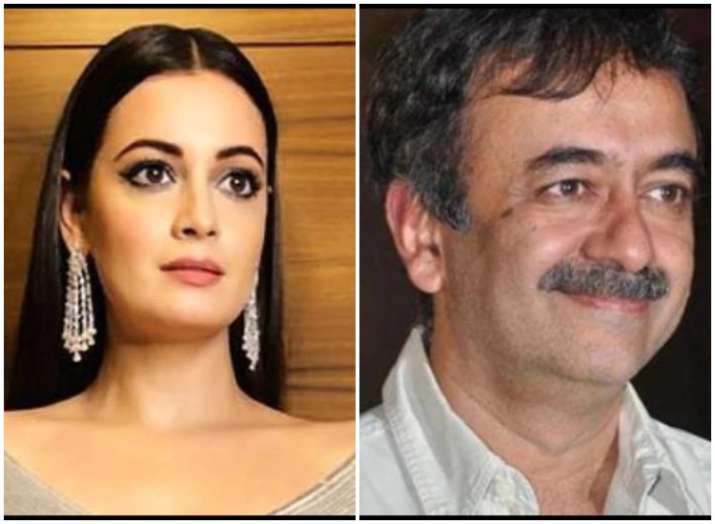 Amid the ongoing Me Too campaign, the entire nation woke up on Sunday to the shocking sexual assault allegations against popular filmmaker Rajkumar Hirani. The woman said that the filmmaker first made a sexually suggestive remark on April 9, 2018, and then assaulted her. While fans were left disappinted and utterly shocked by the news, actress Dia Miraz who has worked with Rajkumar Hirani in Sanju, has come to the forefront to speak on the matter.
Speaking to Pinkvilla, the actress said that she is 'deeply distressed' by the news and, she has always known Rajlkumar Hirani as one of the most decent human beings that she has ever worked with. 
 "I am deeply distressed by this news. As someone who has known and respect Raju Sir for 15 years, I can only hope that a due official enquiry is conducted. He is one of the most decent human beings I have ever worked with and I think it would be grossly unjust on my part to speak on this as I do not know the details", Dia Mirza was quoted as saying to the daily.
Amidst this, HuffPost report mentioned that at the time when the publication got in touch with the director, neither Rajkumar Hirani Films nor Vinod Chopra Films had the legally-mandated Internal Complaints Committee which violates the (Prevention of Sexual Harassment) PoSH guidelines.
In response, Rajkumar Hirani's statement read, "I was completely shocked when these allegations were brought to my notice about two months back. I had suggested immediately that it is essential to take this matter to any committee or any legal body. The complainant has chosen to go to the media instead. I want to very strongly state that this is a false malicious and mischievous story being spread with the sole intention of destroying my reputation."
More stories and picture galleries
For all latest news and updates, stay tuned to our Facebook page