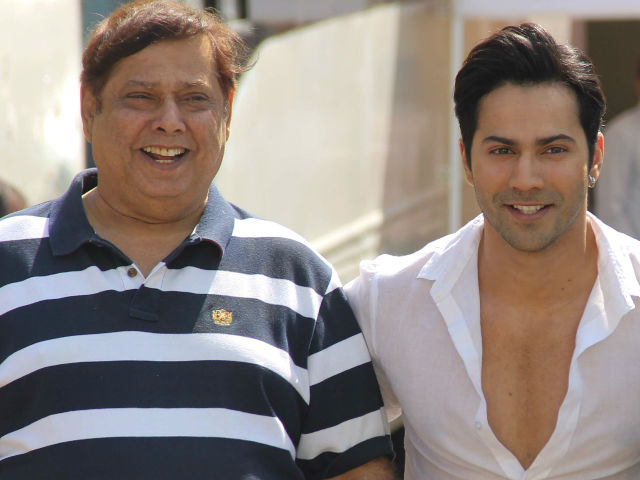 Actor Varun Dhawan has already revealed that his father, filmmaker David Dhawan is fond of Rajkummar Rao. However, the latest development is that the filmmaker is keen to shift gears and make a serious film, not with Varun, but with Rajkummar. Varun said that his father has been planning to make the film for a long time with the Newton star as he is "one of his favourite actors" from the current crop. 
"Dad has been talking about a serious film from a very long time, (but) not with me. He wants to make a film with Rajkummar Rao because he is one of his favourite actors right now. Raj and he have spoken (about it) many times. He has been talking about it a lot and I tell him 'Do it now!'" Varun said in a media interaction. 
He said David did not compare the actor's work with his peers, but with senior actors, the director worked with during the 1990s, such as Govinda, Salman Khan and Sanjay Dutt. "With me unfortunately, it's not about my peers, he (David) talks about the people he has worked with. He would say, 'Govinda would have done this scene like that. Salman used to do it this way. Sanju could do so many things!' 
"And I would say, 'But look at the number of films they have done!' My parents do this (comparison)," he said. "When I won't eat, they would get after me, saying, 'Salman eats this much rice!' And I would reply, 'What should I do if he eats so much?'" Varun quipped. 
His latest October, directed by Shoojit Sircar, which received rave reviews hit the screens on 13th April.
(With PTI inputs)
For all latest news, keep checking our Facebook page