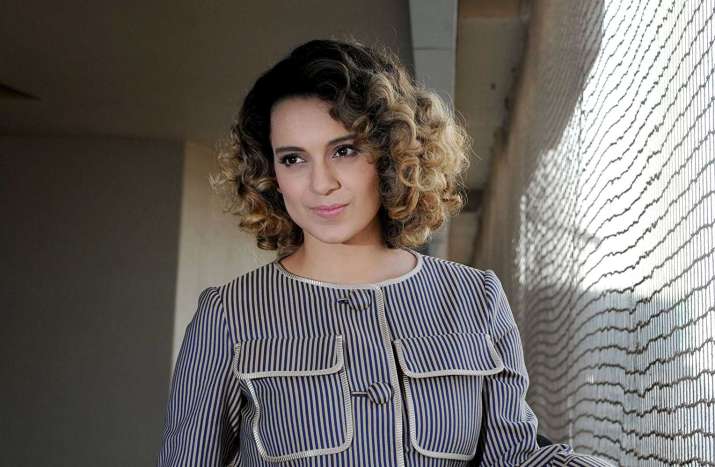 After Rizwan Siddiqui's arrest for involvement in CDR (Call Details Record) scam, several Bollywood celebrities including Kangana Ranaut and Ayesha Shroff are being probed in the matter. Thane Police crime branch DCP Abhishek Trimukhe told a leading daily that they found Kangana Ranaut's message on Siddiqu's phone, bearing Hrithik Roshan's name and number. They also claimed that they've sought details of the number from the service provider if the CDR of the actor has been pulled out or not. If the CDR were illegally procured, further probing will be conducted on the actress.
However, Manikarnika actress Kangana Ranaut refuted Trimukhe's claims. She lashed out at the Mumbai police official for defaming the actress. She criticised him for basing his allegations on the basis of assumption rather than completing the investigation first.
In a statement, she said, "When we respond to a notice, we give all details to lawyer. To assume that these details were used to violate law & make statements based on that assumption and defame an artist is irresponsible on Abhishek Trimukhe's part. Proper investigation should be carried out before making assumptions."
On a related note, Tiger Shroff's mother Ayesha Shroff has also been summoned in the CDR scam. She allegedly shared the details of actor Sahil Khan with Rizwan Khan post her dispute with former lover. Trimukhe while speaking to India Today told, "Ayesha Shroff's name surfaced when we went through records and hard disks of Siddiquee's laptops and documents from his office. She had provided the illegally procured CDR of Khan to Siddiquee and it is suspected it could have been misused. We will summon her and will record her statement, and will further probe the matter."
Earlier, Nawazuddin Siddiqui was also being called in for probe after he was accused of spying on his wife Alia Siddiqui. However, police later confirmed that the actor had no direct involvement in the matter. He was just called in as a witness.