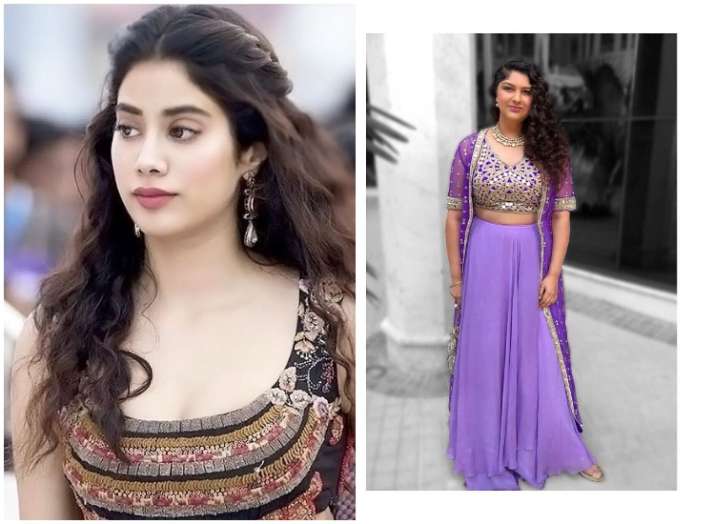 Sridevi's sudden demise has brought immense sadness to Boney Kapoor and daughters Janhvi and Khushi. In their grieving period, son Arjun Kapoor and daughter Anshula Kapoor has been their "pillars of strength". After Boney Kapoor's emotional post on Sridevi's tragic death, Anshula took to social media and shared a post about focusing on positive things in life. "No matter how chaotic it is, wildflowers still spring up in the middle of nowhere", Anshula Kapoor posted on her Instagram account. Anshula is Boney Kapoor's daughter from his first wife Mona Surie.
As soon as the post hit the internet, users appreciated her positivity. However, a hater badmouthed her stepsister Janhvi Kapoor. 
Anshula immediately asked the user to behave and not abuse her sister. Not just this, she also deleted the abusive and nasty post.
With full grace, Anshula wrote, ""hi, I'm requesting you to refrain from using abusive language especially towards my sisters, I do not appreciate it & have therefore deleted ur comments. While I am grateful for your passion & love for bhai & me, just a small correction - I was never working outside India. Let's please spread joy & good vibes. Thank you for the love.".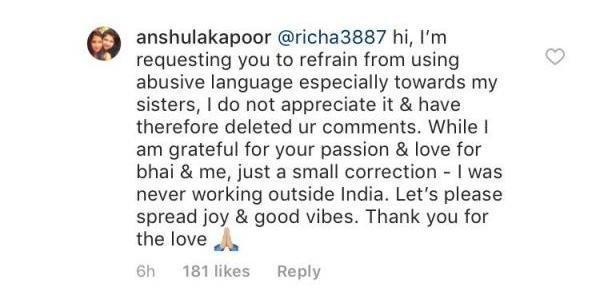 After Sridevi's funeral, her husband Boney Kapoor wrote an emotional letter for his wife. Boney shared a long heartfelt note through Sridevi's Twitter handle after the actress family issued a joint statement and asking space to grieve.
Boney's letter read as, "Losing a friend, wife and mother of two young daughters is a loss inexplicable in words. I would like to express my sincere gratitude to my family, friends, colleagues and well-wishers and all of you countless fans of my Sridevi who have stood by us like rocks. I am blessed to have the support and love of Arjun and Anshula, who have been such pillars of strength for myself, Khushi and Janhvi. Together, as a family we have tried to face this unbearable loss."  
February 28, 2018
Sridevi passed away in Dubai due to accidental drowning at 54.