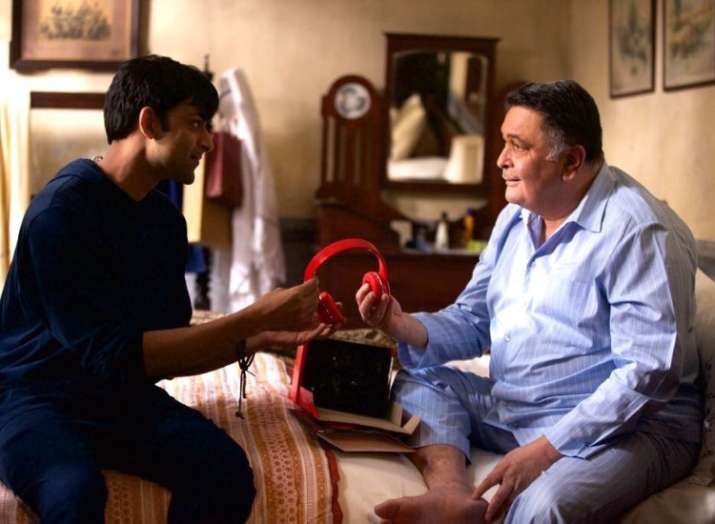 After collecting praise for his superb acting in 102 Not Out, Bollywood actor Rishi Kapoor will soon be seen in the upcoming film 'Rajma Chawal'. In the film, the veteran actor will be seen playing the role of the father of actor Anirudh Tanwar. While revealing the release date of the movie, Mr. Kapoor took to his social media to introduce his on-screen son for his upcoming flick as well..
Talking about it The '102 Not Out' star, said, "I would like to introduce the main family member from my new film 'Rajma Chawal', my on-screen son, Anirudh Tanwar."
Sharing his experience while shooting the film, Kapoor said he had a 'blast cooking it.' He added, "Rajma Chawal has been an interesting journey for us all and we had a blast cooking it. I hope the audiences enjoy consuming this really special film as it talks about the father-son duo using the social network in the most unique, fun and colorful way."
Rishi Kapoor - From the big things a father does for his child to the little things a child does for their father, Rajma Chawal is set to bring out all your emotions, this August 31st! #AnirudhTanwar @leenayadav @AmyraDastur93 @Aparshakti @aseematographer@SaarthiE # pic.twitter.com/jBaAselxax

— Rishi Kapoor (@chintskap) June 7, 2018
The flick is being directed by Leena Yadav and produced by Capt Gulab Singh Tanwar, along with Leena and Aseem Bajaj.
Sharing her shooting experience, director Leena Yadav said,"Watching Rishi sir mentor Anirudh was a great experience for me as a director. I would often observe Mr. Kapoor generously teaching Anirudh tricks of the trade, that enriched their on-screen chemistry."
She added, "As a director, I could not have asked for a better father-son duo for our film which explores this complex relationship through a funny and heartwarming lens."
The audience will be treated to 'Rajma Chawal', Rishi Kapoor's next venture, at the end of August. Scheduled for August 31 release, the film will focus on a quirky father-son relation and social media. The film will mark the debut of newcomers Anirudh Tanwar and Amyra Dastur.
(Also read: Ranbir Kapoor takes over Twitter, shares 'awkward teenager moment' with Rishi Kapoor)
(With ANI inputs)