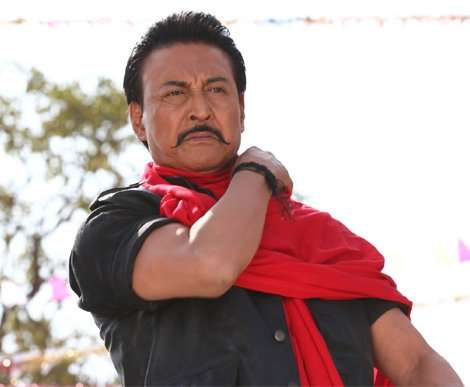 Danny Denzongpa has been winning our hearts since the word go. The Indian actor who has been challenging in taking up different roles, is still an actor who is best known for his villainous performances. Though, Danny has always been escalating his fan base for films like Ghatak, Jai Ho, Baby, Andha Kanoon, Bioscopewala, Mere Apne and Manikarnika: The Queen of Jhani among others, little did we know that Danny was offered the epic role of Gabbar in the film Sholay! So today, on the occasion of Danny's birthday, we are giving you ten facts about the actor. Some may surprise you and others may reiterate you to never stop loving such talented actors we have in our Bollywood.
Ten interesting facts about Bollywood actor Danny Denzongpa:
> Born in the Gangtok city of Sikkim state of India, Danny Denzongpa studied in Nanital. But Danny finished his college amidst the Himalayan foothills of West Bengal state in a town which known as Darjeeling.
> Talented Bollywood actor, Danny is a passionate horse-rider. His multi-talented skills include writing, painting, sculpture-designing, and singing.
> Danny Denzongpa was the first choice for the epic role of Gabbar in the Hindi film Sholay. Directed by Ramesh Sippy, this villainous role was played by Amjad Khan as Danny was busy shooting for another film titled Dharmatma.
> Danny wanted to join Indian Army and was even selected for Armed Forces Medical College but of course, he was more inclined towards acting and took admission in Film and Television Institute of India.
> We bet if you can pronounce Danny's real name, yes, the actor's real name isn't Danny. It is Tshering Phintso Denzongpa and receiving a piece of advice from actress Jaya Bachchan, he named himself as Danny.
> Danny made his Bollywood debut with BR Ishara's directorial project Zaroorat. But the actor earned his identity with his stupendous performance in the film Mere Apne. Known for his villainous avatar, Danny's first film where he played an antagonist was Dhund in 1973.
> Danny's character as Kancha Cheena in film Agneepath gained immense popularity.
> In 1996, Danny won various accolades for his villainous character as Katya in the film Ghatak.
> As an actor, Danny has been really challenging with his roles in his Bollywood career which in itself, is a great achievement.
> Danny, for his sterling contribution in the Hindi film industry, has been the recipient of Padma Shri award.
We wish you a very Happy Birthday, Danny!
For all the latest Bollywood updates, check out our Facebook page.