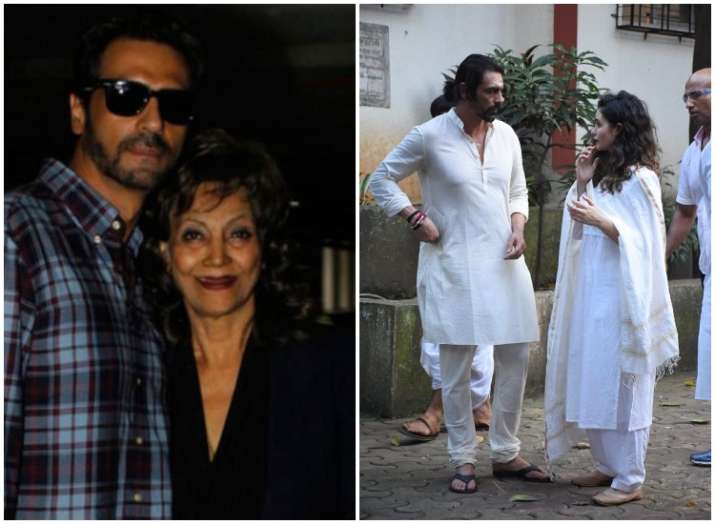 Bollywood actor Arjun Rampal's mother Gwen Rampal breathed her last today and her last rites were performed near Worli today. The bereaved actor bid a adieu to the mortal remains of his mother, with family members and close friends by his side. Girlfriend Gabriella Demetriades and daughters, filmmaker and friend Abhishek Kapoor and his wife Pragya Yadav, Kim Sharma and others paid their last respects to Arjun's mother at the funeral.
Arjun Rampal performed the last rites for his mother and found support in his friends and colleagues from Bollywood. His co-star from Paltan, Harshwardhan Rane arrived to bid a final goodbye to Gwen. Rane's girlfriend and actor Kim Sharma also accompanied him to the funeral.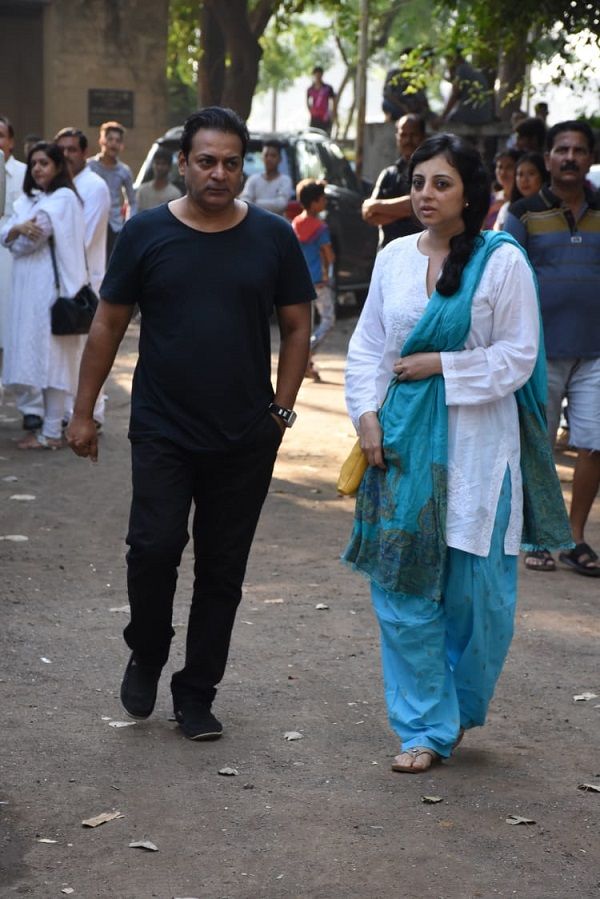 Arjun's rumored girlfriend Gabriella Demetriades and his daughters Mahikaa and Myra were also seen at their grandmother's funeral. Arjun's ex wife Mehr Jessia was also spotted. Here are a few pictures from the funeral.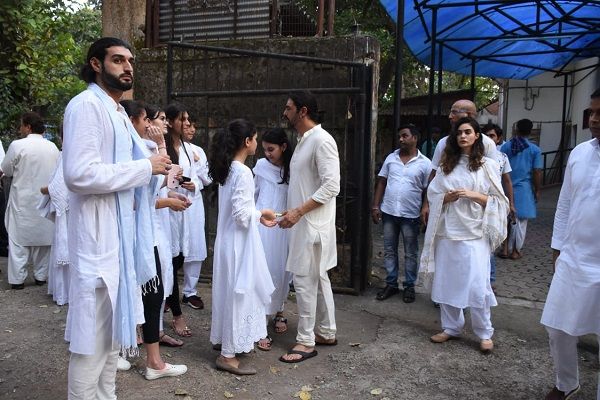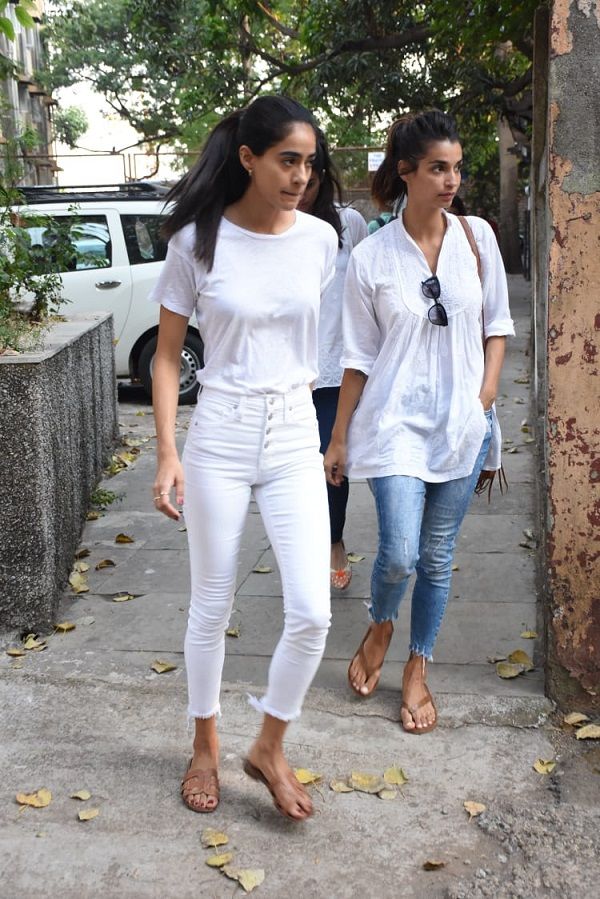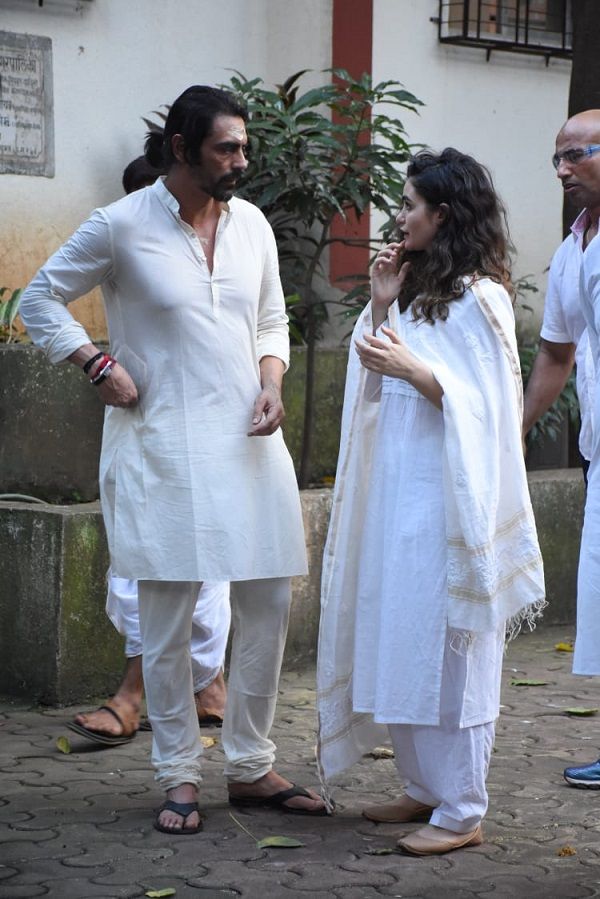 Just four months ago, Arjun had shared on Twitter that his mother emerged victories in her battle against cancer. Along with a video wherein his mother opened up about her battle against cancer, Arjun wrote on Twitter, " Cancer is becoming more and more epidemic these days. My mother underwent a treatment for it and was cured. But 10 months later, cancer metastasized into her lungs and then with the help of my friend, we went to Champali Maud Foundation research centre in Lisbon."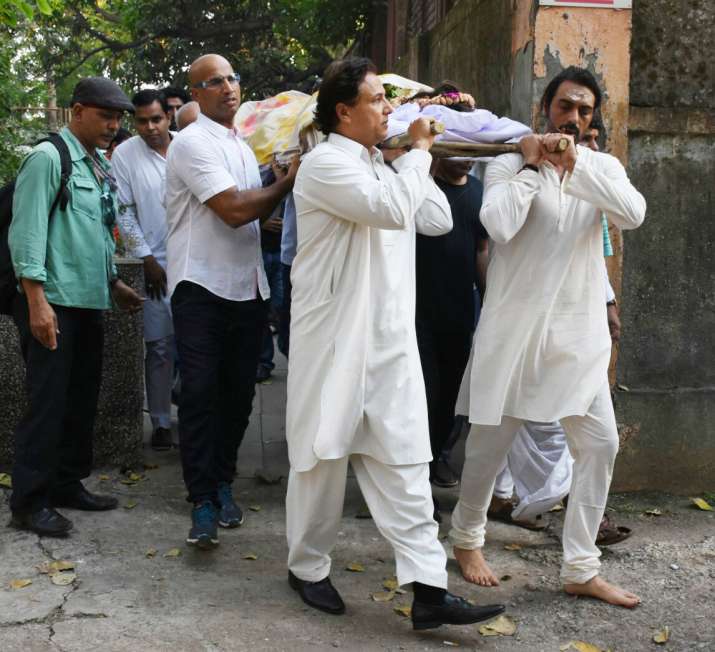 He had also shared another photograph with his mom on Instagram after the treatment and had captioned it as, "All done heading back home. Thank you everyone for their prayers."