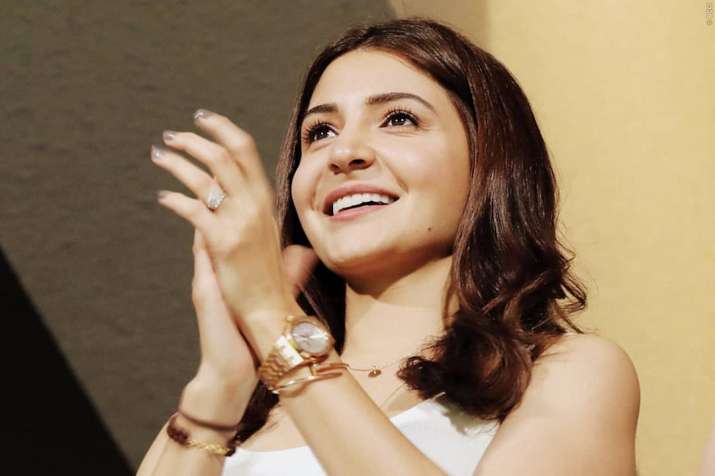 Trolls are the most vicious thing that has ever existed on this planet. And we're writing this without any hesitation or second thoughts. Despite Virat Kohli slamming his fans for trolling Anushka Sharma for his losses, the ardent sports lovers did it again. On Wednesday, Anushka Sharma was at Chinnaswamy Stadium, Bengaluru to cheer for her husband dearest Virat Kohli during the IPL 2018 match. The actress was boosting the morale of her husband as any other wife would do. But as Royal Challengers Bangalore lost a match to Chennai Super Kings, fans took no time to put the blame of Mrs Kohli.
As RCB lost the match, Twitter turned to Anushka Sharma and started trolling the Bollywood actress. They also asked her to 'not come to the stadium' touting her to be unlucky for her husband.
Anushka Sharma waiting for RCB's IPL cup in 2069 #RCBvCSK #CSKvRCB pic.twitter.com/t2YG7UvbMI

— Charles Bakchodski #7 Footballer (@bwoyblunder) April 25, 2018
Today's match will prove that Either #Dhoni has got old and his time is over or Anushka Sharma is unlucky for #ViratKohli and he should get divorced.#Cskvsrcb #cskvrcb

— #Budget2020 Expert Kanaji 🅙 (@Kanatunga) April 25, 2018
@imVkohli @AnushkaSharma @RCBTweets @cricketaakash #RCBvsCSK 😂 🤣 😁 😆 😅 #IPL11 #HAARCB pic.twitter.com/sFgu3GByVC

— 💙 SAND¥ SRk JUPITER ™KKR 💙 (@The_Last_Alien) April 26, 2018
#AnushkaSharma #RCBvCSK
Guys don't blame anushka for yesterday loss...If u are scored more than 200 not defended...it's bowling problem..Only umesh and chahal was impressive...others failed to shine that's why RCB lose the yesterday clash...

— chandru suman (@chandhrusuman) April 26, 2018
@AnushkaSharma whnevr u go to chinnswami #RCB loose, plz leave him alone #ViratKohli

— Smoker (@Smoker88175688) April 26, 2018
This is the nth time Anushka Sharma has been blamed for Virat Kohli's non-performance on the pitch. In 2017, when Team India lost the Champions Trophy to Pakistan, Twitterati blamed the actress for Kohli's failure in the match. Even after the marriage, she was trolled for Team India's defeat at the first test match during the South Africa tour.
In fact, in 2016, Virat Kohli took to social media to shame his fans who trolled his then-girlfriend Anushka Sharma for his defeat. In a full-fledged post, he wrote:
Shame on people for trolling @AnushkaSharma non-stop. Have some compassion. She has always only given me positivity
Shame on people for trolling @AnushkaSharma non-stop. Have some compassion. She has always only given me positivity pic.twitter.com/OBIMA2EZKu

— Virat Kohli (@imVkohli) March 28, 2016
Here are the pictures of Anushka Sharma cheering for her hubby dearest from the stands.
@AnushkaSharma at the Chinnaswamy Stadium to support @imVkohli & Co ♥️ #Virushka #RCBvCSK pic.twitter.com/HaOkHu3ioY

— Anushka Sharma News (@AnushkaNews) April 25, 2018
@AnushkaSharma cheering on @imVkohli & Co as they get yet another wicket 👏🏻💛 #Virushka #RCBvCSK pic.twitter.com/sNkVjFkscM

— Anushka Sharma News (@AnushkaNews) April 25, 2018