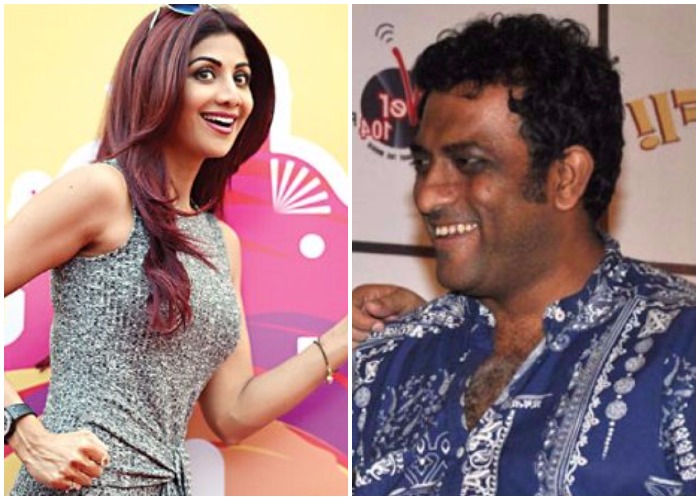 Jagga Jasoos director Anurag Basu is never out of mischief and if you watch Super Dancer 2, you better know how he is. The filmmaker tricked Shamita Shetty into believing that Shilpa Shetty is pregnant with her second baby. Shamita was thrilled to know that she's going to become 'maasi' for the second time only to realise that 'It was just a prank'. Here's how Anurag Basu brought Shamita into his confidence. It all started with a phone! Check it out how.
Mischievous Anurag Basu caught hold of Shilpa Shetty's mobile phone during a shoot break. And just like we all have done for once in our life, he sent a prank message to her sister Shamita. Let us fill you with the knowledge that Anurag Basu is famous among his friends for being a prankster. Shilpa is also familiar with his antics but she still got fooled by him.  
He sent a message from Shilpa's phone to Shamita that she's expecting. As expected, Shamita was elated to know the good news and made a number of calls as well texts to congratulate the supposedly-expecting mother. This left Shilpa baffled. She had a tough time convincing her sister that she isn't pregnant. Then she realised it was Basu who fooled the Shetty sisters.
"During the break when Anurag got the opportunity to take away Shilpa's phone, he texted her sister Shamita Shetty from her phone that she is pregnant. Shilpa started getting a number of calls from her sister and congratulatory texts on the news! It took some time for her to convince Shamita that she is not in the family way again and then realised that Anurag was the culprit. She, however, laughed it off, as she is used to her Metro director's pranks. Once he had removed the batteries from Shilpa's mic without her knowledge and during the shoot, her voice couldn't be heard. The shoot had to be stalled to get it fixed again!," DNA quoted a source as saying.
Admit it, we all have one 'Anurag Basu' in our group as well! Share your stories with us in the comment section.