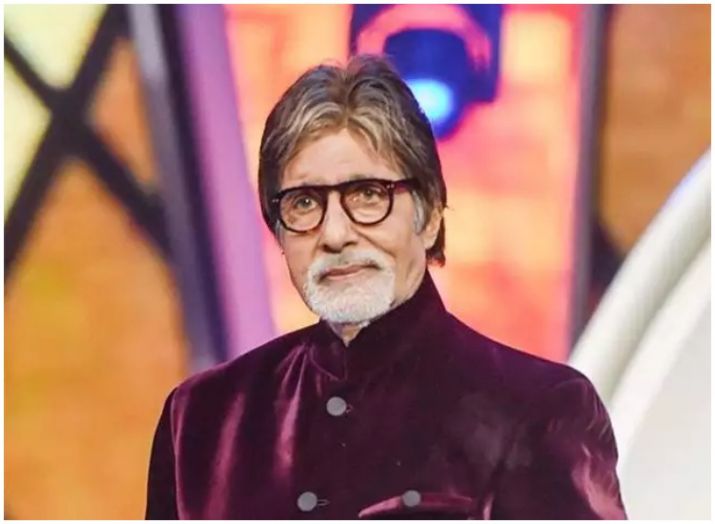 Amitabh Bachchan, who will be seen next in 102 not out and Thugs of Hindostan, shared a philosophical tweet on Monday. "Those who are more than all alone are more compassionate; They are more miserable than all, smiling; And those who have broken down in life are much more akalamand; Hell, they do not want to be suffering, they are others", the megastar wrote on Twitter.
T 2762 -
वे जो सब से ज़्यादा अकेले होते हैं, ज़्यादा दयालु होते हैं ; वे जो सब से ज़्यादा दुखी होते हैं , ज़्यादा मुस्कुराते हैं ; और जो जीवन में सब से ज़्यादा टूट चुके होते हैं, वे ज़्यादा अकलमंद होते हैं ; क्यूँकि, वे नहीं चाहते की जो कष्ट उन्हें हो रहा है, वो दूसरों को हो ~ pic.twitter.com/pj3t5CtpyN

— Amitabh Bachchan (@SrBachchan) April 2, 2018
Recently, Big voiced his concern over the medium of film losing its importance in the digital world. The 75-year-old actor, who met renowned filmmaker Christopher Nolan yesterday in Mumbai to discuss about film preservation and restoration, said the cause deserves serious consideration and it is important that people from the film industry across the globe come together to save the medium."Prominent dignitaries from the world of cinema gathered here in round table to debate and ascertain the importance of film heritage and its preservation. The word film has suddenly lost its charm ; for there does not seem to be any need to shoot films on film. It's all digital now."
"It was known as the 'film industry', they were known as 'film stars'. So in the complete absence of that medium and that product, it would be quite in order to call ourselves 'robotic genes' or words of similar sound -- 'digi act' or 'digi digi'-- It would be an issue that would need consideration," Bachchan wrote on his blog.
On the work front, Amitabh Bachchan is busy shooting for Thugs of Hindostan, which also stars Aamir Khan, Katrina Kaif and Fatima Sana Shaikh.