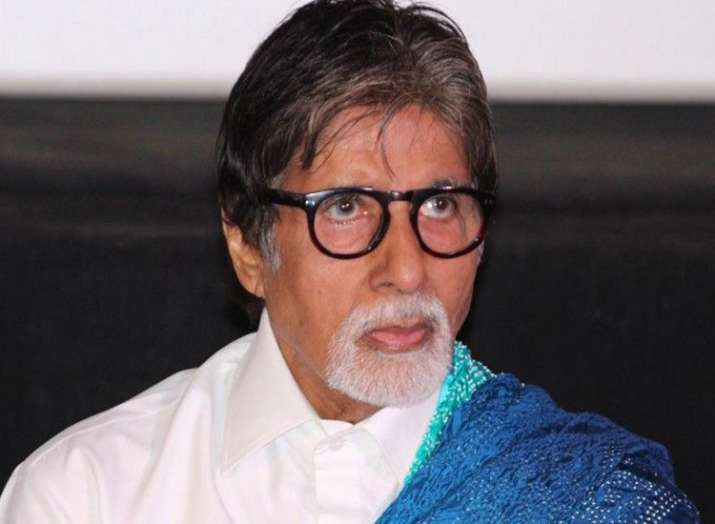 Bollywood megastar Amitabh Bachchan, who was last seen in 102 Not Out with Rishi Kapoor, took to social media today to share his views on the Western practice of celebrating birthdays by . Big B said that the English people left the practice of singing Happy Birthday and, now we are blindly following and have become slave to this western culture.
Furthermore, the Sarkar actor also questioned as to why we cut cakes, put candles in it and then blow it on birthdays.
Taking to his Twitter account, Amitabh Bachchan wrote, "अंग्रेज़ Happy Birthday की प्रथा छोड़ गए और हम अभी भी उसके ग़ुलाम हैं ! ये cake क्यूँ ? ये candle क्यूँ ? ये फूँक कर बुझाना क्यूँ ? हमारी सभ्यता में दीप प्रज्वलित करते हैं ; ये उसे फूँक कर बुझाने को कहते हैं ! और ये गाना क्यूँ ! ये गाइए  : वर्ष नव, हर्ष नव"
T 2816 - अंग्रेज़ Happy Birthday की प्रथा छोड़ गए और हम अभी भी उसके ग़ुलाम हैं ! ये cake क्यूँ ? ये candle क्यूँ ? ये फूँक कर बुझाना क्यूँ ? हमारी सभ्यता में दीप प्रज्वलित करते हैं ; ये उसे फूँक कर बुझाने को कहते हैं ! और ये गाना क्यूँ ! ये गाइए : वर्ष नव, हर्ष नव ...

— Amitabh Bachchan (@SrBachchan) May 24, 2018
As soon as Amitabh Bachchan's tweet hit the internet, there was complete buzz across social media. 
Itni bhi kya jaldi sirji, thoda wait kar lete, birthday cake ready hi tha aapka... ye lo...pata nahi ye kaunsa angrez sikha gaya hai🤔🤔 pic.twitter.com/ZeklnIlxjQ

— Sarcasm™ (@SarcasticRofl) May 24, 2018
And Twitter had a field day mocking him!
Lol pic.twitter.com/7IboimZbpZ

— उपासना (@i_upasana) May 24, 2018
Cake isliye kyonki zehar wali kheer se thakur saab ko ulti ho jati hai pic.twitter.com/l4gBx4g9MO

— Rofl Gandhi 2.0 (@RoflGandhi_) May 24, 2018
Meanwhile, Amitabh Bachchan has been voted the most engaging Indian actor on Facebook in a recent survey. According to Score Trends, the 75-year-old actor has over 30 million followers on the popular social networking site. 
The survey announced Big B as the numero uno actor with 100 points on Facebook, closely followed by Salman Khan with 95 and Shah Rukh Khan with 68 points. 
On the work front, Amitabh Bachchan received huge applause for his performance in 102 Not Out. The megastar will be seen next in Thugs of Hindostan, which also stars Aamir Khan and Katrina Kaif in lead roles.