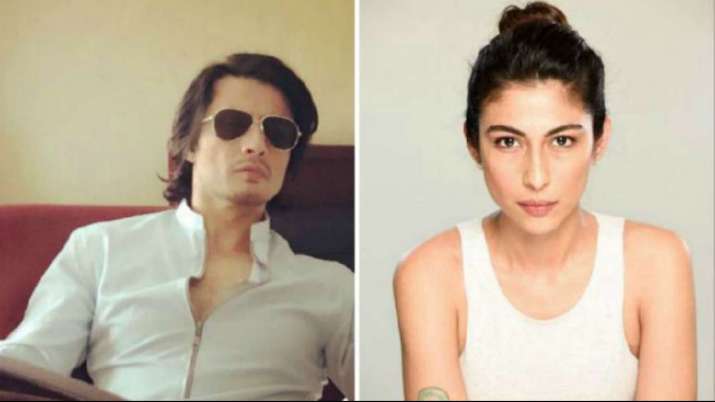 The film industry was in for a shock when Meesha Shafi accused Pakistani actor Ali Zafar of sexual harassment. Following the incident, more women from Pakistan's entertainment industry came forward to allege that the actor misbehaved with them on various occasions. However, two Pakistani artists Asqa Ali and Kanza Munir have extended their support to the Kill Dill actor.
Aqsa took to social media to write that she was shocked by Meesha's allegations. "She said that her conscious (sic) doesn't allow her to say quiet so mine also doesn't allow me," Aqsa wrote.
Aqsa said that she travels often with Ali, both internationally and locally, and is witness to "gentlemanly response" even when girls throw themselves at him. "I was at this jam session becoz I sing in Ali's band and so was her manager and our entire band. I am astonished that she would take a lie to this level which so many of us can prove wrong (sic)," she wrote.
On the other hand, Kanza Munir wrote on social media that it was "rather odd" that Meesha claimed to be harassed by Ali at the jam session. "I stand witness to this particular 'Jam' late last year that Meesha mentions in her interview with The News. The whole house band along with myself and another fellow female vocalist were present during this session and whatever interaction took place between the two was in front of at least 10 other people," she wrote.
She went on to add that her experience of touring with Ali Zafar and his band has been "really pleasant and professional" and that they have spent hours jamming together without any untoward incident. "It would be great if this important movement isn't taken for granted or misused for personal reasons stealing limelight from real causes," she wrote.