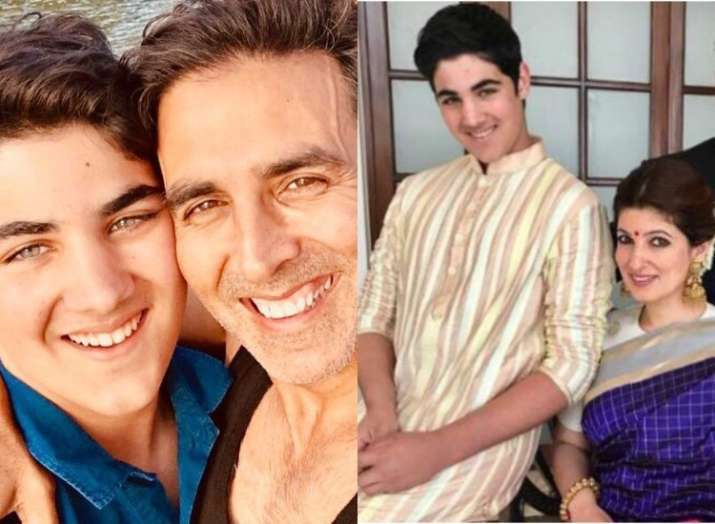 Undoubtedly, Bollywood actor Akshay Kumar Is a complete family man. Along with charming the hearts of all his fans, the actor always makes sure that he spends enough time with his family and take them for vacations. Akshay has always said that his son Aarav is his friend more than a son. On Aarav's 16th birthday, Akshay Kumar wished him the best of everything.
Akshay Kumar took to his social media to share a heartfelt birthday wish for his son. He shared an enchanting picture with Aarav and wrote, "Taller than me, smarter than me, wealthier than me, nicer than me! My wish for you this year and always will be to have everything more than I ever had Happy birthday Aarav." If this doesn't make you smile and bring tears to your eyes at the same time and what will?
Actor-turned-author Twinkle Khanna also took to Twitter to post a message for the birthday boy, who has moved base to London to pursue his higher education. "Fifteen birthdays together and the first one apart -Missing the birthday boy terribly #happy16th," wrote the 43-year-old.
Time and again Akshay has praised his son Aarav for his maturity. The buzz has it that just like mother Twinkle Khanna, Aarav Bhatia is also planning to write a novel. Good looks and a writer, perfect combination! Talking about Aarav's future plans, Akshay has said earlier, "He is too young and currently, he is interested only in his studies. I m not aware if he will get into the industry. I m not pushing him. Today s children have a mind of their own. My son is no different. Once he wraps up his studies here in Mumbai, he wants to go to a school in London, which he has already selected. I let my kids be the way they want to be."
Well, we wish Aarav a very happy birthday and a successful life.
More Bollywood stories and picture galleries
For all latest news and updates, stay tuned to our Facebook page