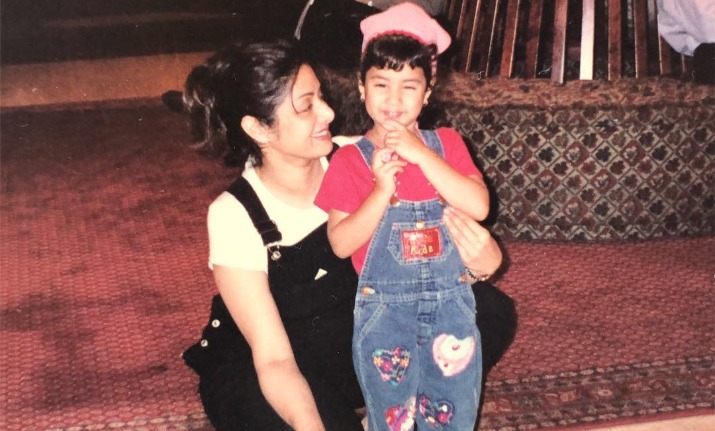 Sridevi Boney Kapoor left a void in her heart when she passed away in an unimaginable accident last year. Tomorrow, its going to be one year since she left us for her heavenly abode. Just a day before, her daughter Janhvi Kapoor gets emotional. She shared a throwback picture of her mom Sridevi holding her hands. The faces of either Janhvi or Sridevi are not visible in the monochrome picture. She wrote, "My heart will always be heavy. But I'll always be smiling because it has you in it."
Janhvi Kapoor was in India when Sridevi passed away in Dubai. The veteran actress was in Dubai to attend her nephew Mohit Marwah's wedding. She was accompanied by her husband Boney Kapoor and daughter Khushi Kapoor. Just before flying back to India, Sridevi drowned in her hotel bathtub after falling unconscious.
Her funeral took place in Mumbai with state honours. Her funeral procession was attended by thousands of her fans, some of which flew from Chennai just to be a part of their idol's last journey.
Sridevi completed her 300th film Mom just few months before her death. She has been awarded with National Award for Best Actor (Female) for Mom posthumously. Her husband Boney Kapoor and daughters Janhvi and Khushi received the honour on her behalf.
Recently, Sridevi's death anniversary (according to Tithi) was observed by her family members at her Chennai residence. Boney Kapoor, Anil Kapoor, Janhvi and Khushi flew to Chennai to organised a Puja in her honour.