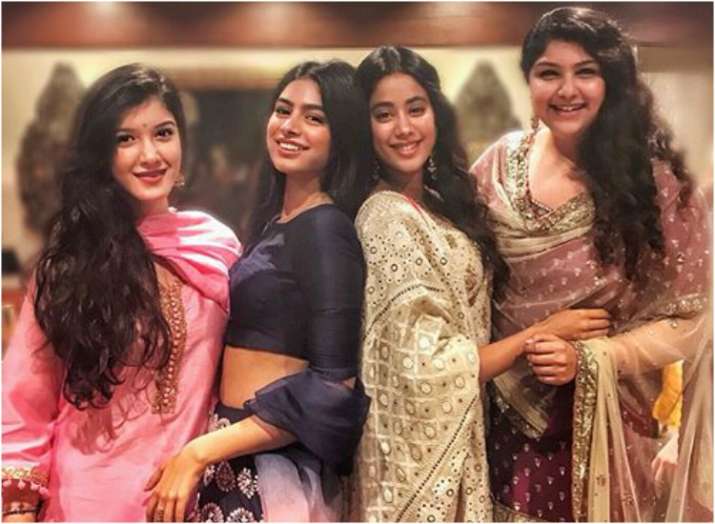 Bollywood actor Sanjay Kapoor and Maheep Kapoor's daughter Shanaya Kapoor is all set to make her big Bollywood debut. Unlike her cousin Janhvi Kapoor, Shanaya will be debuting in the industry as an assistant director in an upcoming project, for which filming has started in Lucknow, parents Sanjay and Maheep revealed in separate Instagram posts. The proud parents did not share details of the project but wished their daughter luck. "All the best Shanaya #newbeginnings #newjourney," Sanjay wrote on Instagram.
According to the reports, Shanaya Kapoor has been roped in for Janhvi Kapoor's next film which is going to be Gunjan Saxena's biopic. 
Meanwhilem mother Maheep posted throwback photos of Shanaya and captioned it: "My baby's gone to Lucknow for two weeks #MissYouAlready #AssistantDirectorsLife #LoveYou #ProudMama."
Shanaya was always keen on following her father Sanjay Kapoor's footsteps and pursuing a career in Bollywood. In an interview earlier this year, Sanjay confirmed that she was "working towards" her Bollywood debut.
"Honestly, I really don't know when that will happen. She has just finished her 12th standard and she's working towards it. But she hasn't signed anything till now; she's too young. Hopefully, soon enough," he said in an earlier interview. However, now his dear daughter Shanaya Kapoor is all set to make her mark in Bollywood.
On Shanaya Kapoor's 19th birthday, cousin brother Arjun Kapoor left no stone unturned to tease her like every brother by a sharing an adorable picture from their childhood.
Taking to his Instagram, Arjun Kapoor shared a picture in which the two cousins are seen as little kids. While Arjun looks adorable and cute as a chubby kid, one can see little Shanaya in his arms. The smile on Arjun's face clearly says how happy he is to see his baby sister. He captioned the image as, "What a cute child, round n chubby with that chapat hairdo & there's @shanayakapoor02 also in the picture. Happy birthday I guess... Brace yourself Shanaya, u gotta match the cute quotient of ur cousin ASAP.