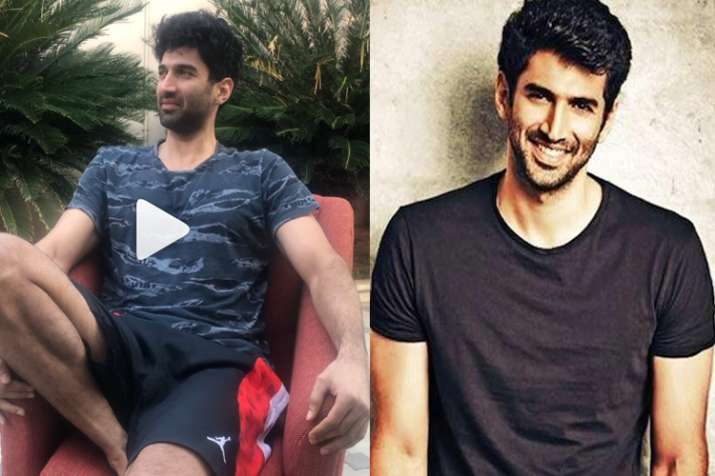 Actor Aditya Roy Kapur, who is best known for his work in the film Aashiqui 2, has finally made his debut on the photo and video sharing social networking app. Aditya joined Instagram on Monday and revealed the person who made him join the app.   
Aditya is a reserved kind of person and it was not easy for anyone to convince him to join the social media platform. And interestingly, Aditya also revealed what made him join it.
In his first Instagram post, Aditya shared a pic with two lovely ladies who convinced him to join Instagram. In the pic, Aditya can be seen posing with two of his female friends and captioning the pic, Aditya wrote, ''Just got convinced to do the impossible by these two lovely ladies. #helloinstagram.''
Last year on December 21, Varun Dhawan shared a video of Aditya in which he was trying to convince the Aashiqui 2 star to join Instagram. In the video, Aditya can be seen talking in a funny way and announcing that he will join Instagram next year on August 30 as he needed time to get in shape before his debut on the photo-sharing app. 
''I will come on Instagram - ark everyday after night shoot #breakthegram. Sorry I was laughing so the camera was moving- #viral,'' wrote Varun captioning the video.