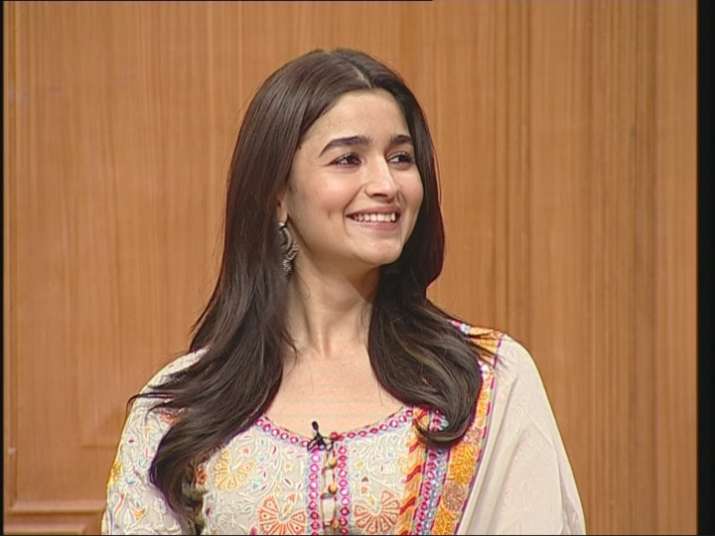 Alia Bhatt, who recently featured in Raazi ,was at her candid best at popular talk show Aap Ki Adalat hosted by IndiaTV's Editor-in-Chief Rajat Sharma. During the interview, the 25-year-old actress spoke about the nascent phase of her Bollywood career without reservations. Also, she spoke at lengths about the viral social media trolls and jokes that went around for quite a while after her Koffee With Karan episode.
Speaking about the trolls and jokes made on her, Alia said, "It's okay to not know anything. I just accept it that I don't know this, I'm sorry. This way people won't trouble me for answers."
Alia Bhatt's goof-up up at Koffee With Karan is one of the most talked about episode of the talk show so far. On her first appearance, when she was asked about the President of India, she enthusiastically prompted, 'Prithviraj Chavan'. It came out as a surprise for all the Bollywood fans that an actress would make such a big blunder.
Ever since then, the social media platforms like Facebook , Instagram and Twitter are full of Alia Bhatt jokes recounting her appearance on Koffee With Karan.
Alia also found her surrounded by controversy after she performed in Uttar Pradesh's Saifai village. She was criticised for being 'politically unaware' about the unrest that shrouded the state back then.
Recalling the incidents, she said, "I was totally unaware about the condition of the state. However, after that incident,  I became more aware."
On the work front, Alia Bhatt floored the audience with her stupendous performance in Raazi. Coming up next would be her Ranveer Singh-starrer film Gully Boy, which chronicles the struggles of street life rappers of Mumbai.