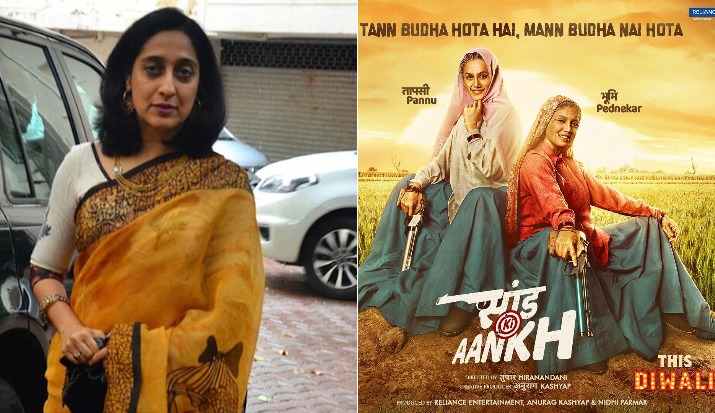 Aamir Khan's sister Nikhat Khan will be seen making her debut in Bollywood alongside Bhumi Pednekar and Taapsee Pannu in Saand Ki Aankh. They will play the role of a queen in the movie. The movie is produced by Anurag Kashyap and is directed by Tushar Hiranandani
According to the source of Pinkvilla, Nikhat Khan will play the role of Queen in the movie, "She plays a Maharani in the film. It's not a cameo or an appearance. Instead, it's a full-fledged role. Her character has some really important sequences."
The source even added, "Along with the character of the shooter dadis, there are several roles that are integral to the film's plotline. One will be essayed by Aamir Khan's sister Nikhat Khan. This will be her debut in films and although not many knew of her when one of the makers met her and suggested her name, the entire team knew she was best suited for the role."
Bhumi Pednekar will be seen as Chandro and Taapsee Pannu as Prakashi Tomar in the movie. The movie is based on the real-life events and a story of Chandro 87 years old and her sister-in-law Prakashi, 82, from Uttar Pradesh, who is better known as 'shooter dadis'.
Bhumi and Taapsee keep sharing the updates from the shooting sets. For Taapsee, coming in such a look has been an entirely new experience. The posters and looks from the movie Saand Ki Aankh have impressed everyone. Bhumi Pednekar shared the first poster of the movie saying, "They are brave, They are fun, They are full of love. They are the Shooter Dadis of India" Taapsee captioned it, "They may be old, but their aim is sure-shot gold!"
''They broke out of their cage... At 60 they rose above their age...With 700 medals they became a rage..."
The film is set to release on October 25.