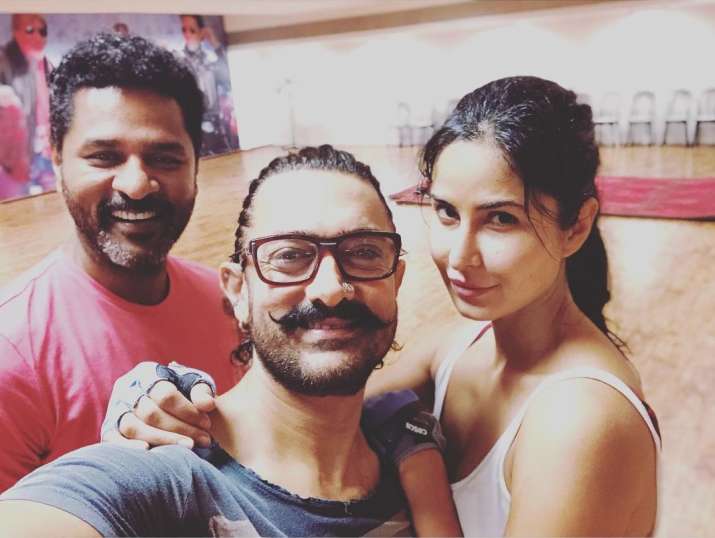 If you're active on social media and also a Bollywood buff then you must know about the handful of actors who are yet to make their Instagram debut. Bollywood's perfectionist Aamir Khan is on Twitter and pretty active as well. But he is yet to make his official account on photo sharing website Instagram. On March 14, he would be ringing in his 53rd birthday, and reports are saying that on this day the superstar will be joining Instagram.
If the reports are true, fans would get another media to keep a tab on their favourite actor's personal as well as professional life. Bollywood Life has exclusively reported the news.
A Bollywood Life source was quoted saying, "Aamir is keen on making an Instagram debut on his birthday and enough thought is being put on what should be the first post on the photo-sharing platform. And he wants to keep it something very personal, very close to his heart. After considering several ideas, Aamir has zeroed in on a sketch of his mother that has been gifted to him by someone close to the family. Aamir is very, very close to his mother and believes that everything he is today, is because of his mother."
If the reports turn out to be true, Aamir Khan's Instagram debut is just a day ahead. Earlier, Aamir Khan refuted a fake Instagram account operating in his name. He tweeted, "Guys, I am not on Instagram. It's obviously some fake account."
There are many celebrities including Aishwarya Rai Bachchan, Kareena Kapoor Khan, Saif Ali Khan, Ranbir Kapoor who are not yet on social media. So will we get to see Aamir Khan on Instagram on his 53rd birthday? Only time will tell.