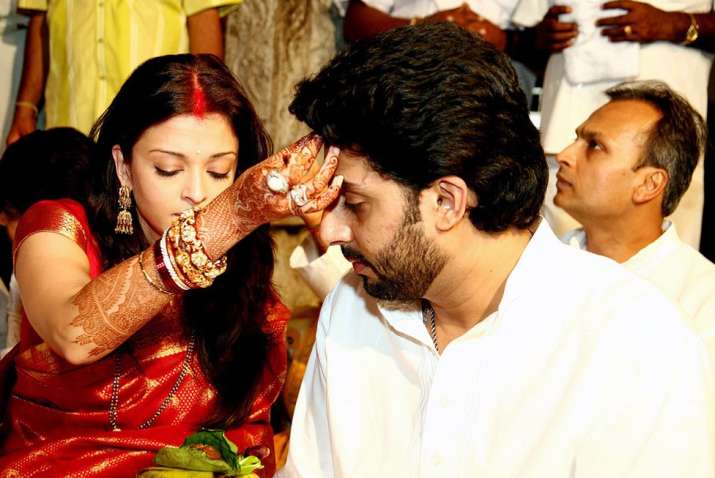 One of the most popular and loved couple of the Hindi cinema Aishwarya Rai Bachchan and Abhishek Bachchan have completed their 11th marriage anniversary today. The couple has successfully carried their bond together and holds a chemistry that many people would dream of. Their love is still fresh and refreshing even after 11 year of marriage and the couple gives us major couple goals.
These loving pictures of Aishwarya and Abhishek together are a proof that true love exists between the couple. It all started around eleven years back since then the bonding is only growing stronger and deeper.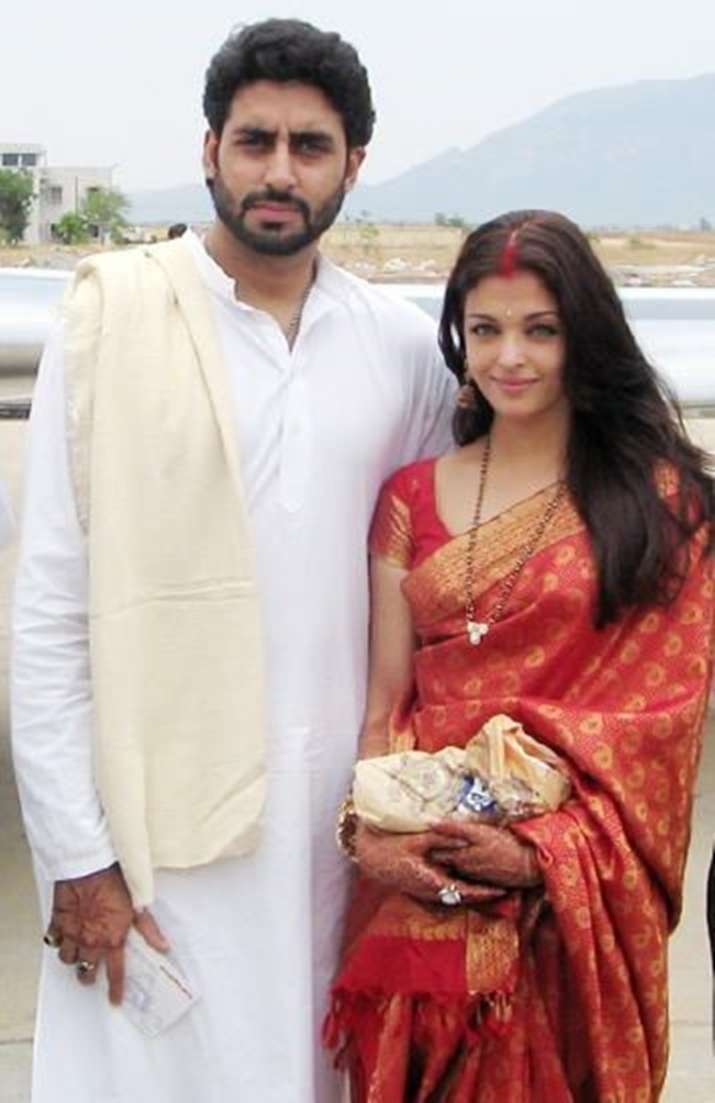 It is said that their bonding started on the sets of their film Guru which turned into an epic love story. 
However, both Aishwarya and Abhishek had an equal share of heartbreaks. Earlier, Aishwarya was linked to Salman Khan while Abhishek was engaged to actress Karisma Kapoor.
But destiny had something else for the couple and it is also said that both Aishwarya and Abhishek fell in love at the first sight. The couple had shared screen space in ample number of films together. We bring you some lovey-dovey moments of Aishwarya and Abhishek from their early days. 
With the passing time Aishwarya has not just proved herself as a perfect wife but a also good mother while Abhishek has also left no stone unturned to make their bond stronger and stronger. 
​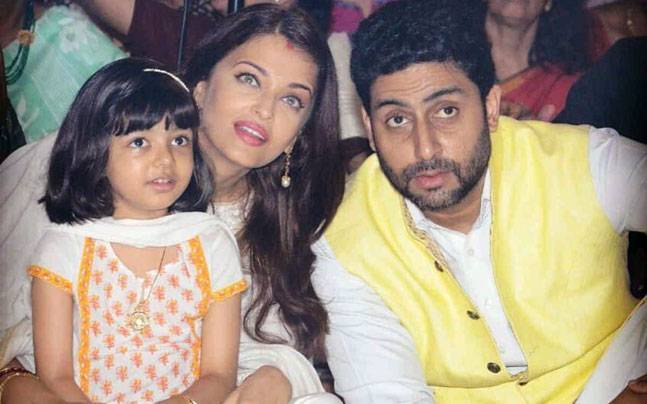 Abhishek is a person who not just values his family but has also proved it time and again. His recent tweet replying to a troll proved it. He wrote, ''Yes! And it's the proudest moment for me to be able to be there for them, as they have for me. Try it sometime, you might feel better about yourself."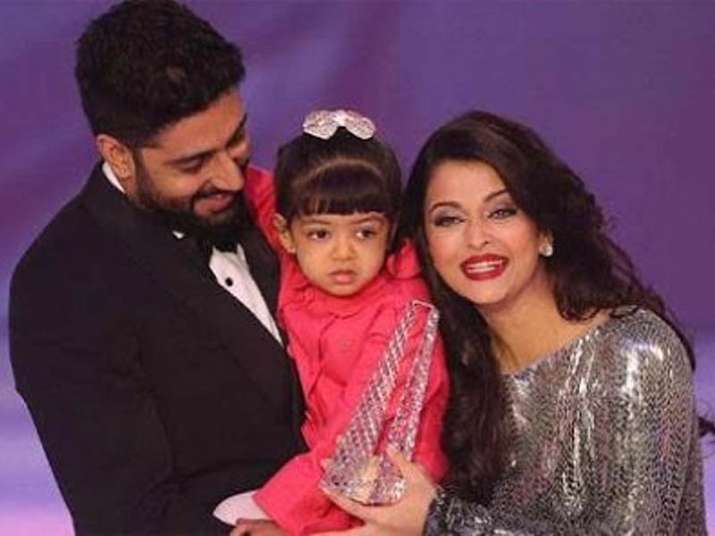 And replying to a troll earlier who made an objectionable comment on Aaradhaya and Aishwarya pic, Abhishek wrote, "Ma'am, as far as I know… Most schools are shut for the week-end. She goes to school on the weekdays. Maybe you should try it considering you spelling in your tweet."
The lady wrote, ''@juniorbachchan is ur child not going to school? I do wonder What school gives permission to take a out a kid when u like to go a a trip with mom. Or are u guys going for beauty without brains. Always hand in hand with a arrogant mom. Not having a normal childhood."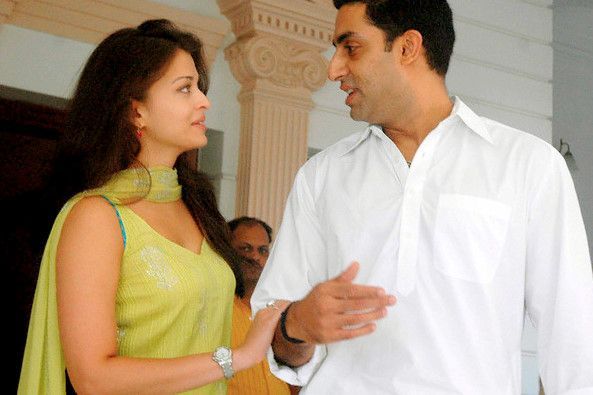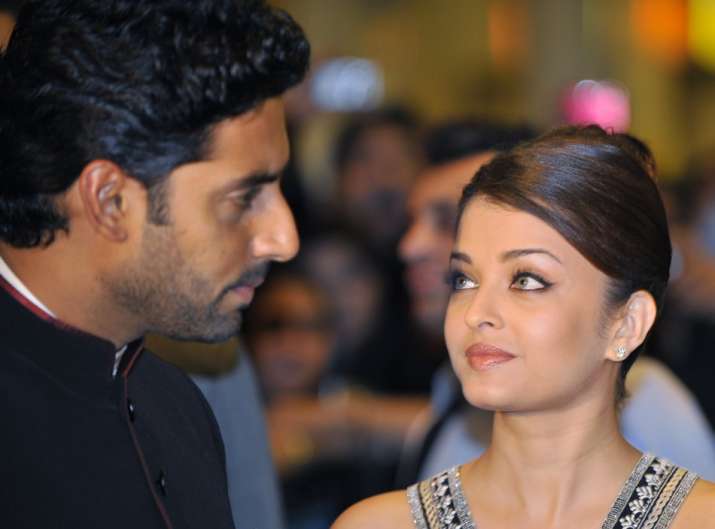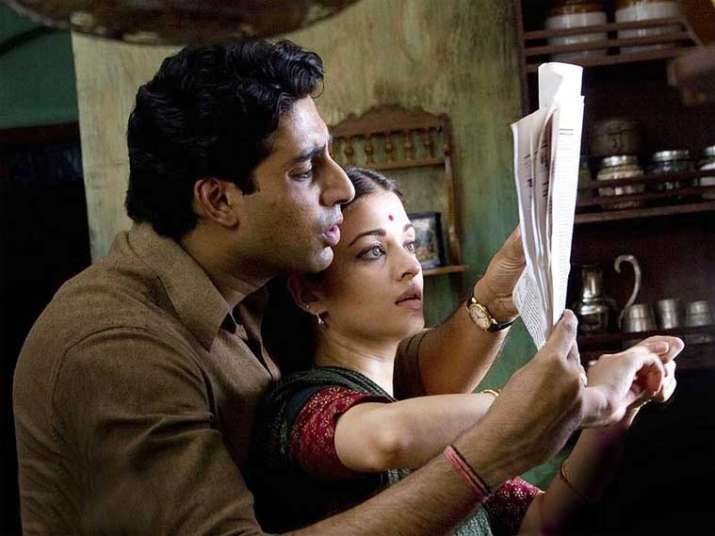 On work front Aishwarya is currently busy in the shooting of Fanne Khan while Abhishek will be next seen in the film Manmarziyaan.