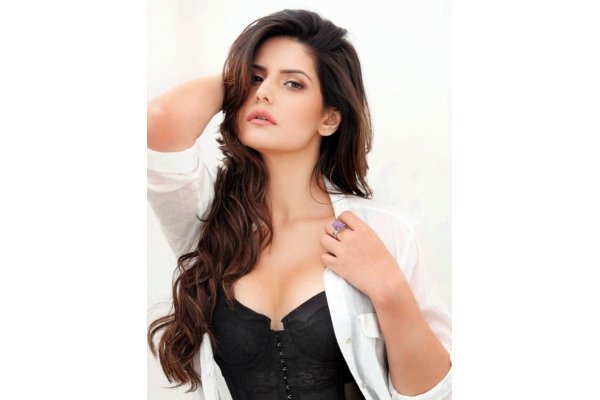 Bollywood actress Zareen Khan who debuted in the industry with Salman Khan in Veer, says it was her dream to debut with the superstar. In an interview with IANS, she told spilled beans on how it was like to work with a superstar like Salman Khan in her debut film.
"Salman is somebody who will always be very dear, special and very close to my heart because if not for him, I had never thought of becoming a part of this industry. I would have never been a part of this industry because this was not my plan and now I am here. The debut I got was a dream debut for me," Zareen told IANS over phone from Mumbai.
The actress, 30, worked with the "Dabangg" star in "Ready" too. She remains grateful to him.
"I know a lot of people who grow up with a dream of becoming an actor and leave their homes and come to Bombay (Mumbai) with this dream of fulfilling this passion. But unfortunately, this dream of theirs is never fulfilled... Salman is somebody whom I always respect. I am very thankful to him... He has already done a lot for me," she added.
Zareen's latest film is "1921", and she will be seen in the role of a police officer in "One Day". Talking about the box office collection of Vikram Bhatt's horror-romance film, it defeated Saif Ali Khan's Kaalakaandi and Anurag Kashyap's Mukkabaaz hands down.
(With IANS Inputs)