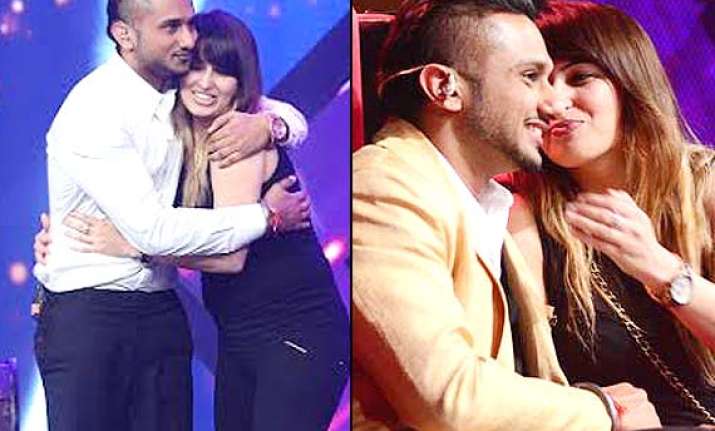 New Delhi: Yo Yo Honey Singh has finally put the curtains off from his much controversial married life. The rapper-singer recently introduced his wife, Shalini on the sets of his popular show, India's Raw Star.

Apparently, Honey Singh felt a bit nervous and edgy following the release of his 'Desi Kalakaar' and stopped the shoot of India's Raw Star. The singer-turned-actor then resumed the shoot of the episode only when his wife turned over the sets to calm him off.

According to the sources, Shalini took a few minutes and had a word with hubby Honey Singh and everything happened to be fine thereafter. Mr. Singh looked completely eased off and the shoot was resumed.

The episode which has been lined-up to air soon will also show the man praising his wife thoroughly. "She is my friend and I will always listen to her no matter what because today I have realised that she is very important and always right about everything," the rapper said.

Mrs Yo Yo Honey Singh, who was casually dressed up in a black tank and jeggings looked 'cool' blending herself with the image of her 'cool' husband.

It is not that long when charges claiming that Honey Singh has denied being married surfaced all over the media. And the whole 'being married' controversy garnered enough limelight for the man in his initial popularity days.

During the shoot of the particular episode of India's Raw Star, the couple even posed for a few pictures and was caught many a time in various candid moments. Check out their cute pictures here!